Have you ever visited a friend or family member's house and thought, "I would love a backyard like that?" only to later question where to even get started? That's an expected and normal reaction. Beautiful backyards don't just happen overnight. With a few key additions, such as a pergola, fountain or gazebo, you can transform your outdoor space into an extension of your home for entertaining and relaxing. For inspiration, here are some before and after: backyard transformations.
Transformation with a Pergola and Fountain
From HGTV, this is a great example of how you don't need to fill an entire yard with outdoor furniture, structures or big landscaping to make it look incredible. An open pergola with a fountain creates a focal point and allows for some seasonal gardening with hanging or potted plants. At the end of the pergola is patio furniture and an outdoor fireplace, serving as a gathering spot.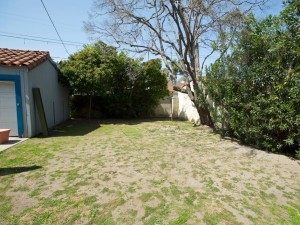 Before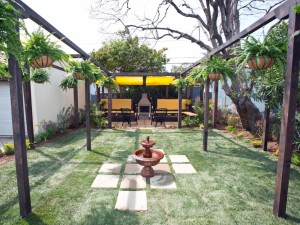 Transformation with a Gazebo
Adding a gazebo to a bare backyard quickly creates a welcoming, inviting space. Using the structure as the centerpiece, this before and after transformation included the addition of some landscaping and seating within and around the gazebo. By adding the gazebo, this outdoor space is now usable as an additional entertainment space, whether it's super sunny or slightly rainy.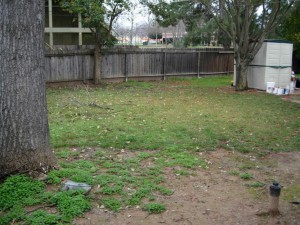 Before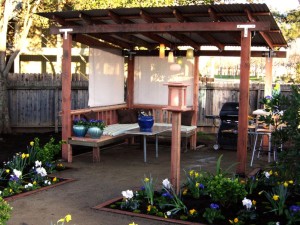 After
Transformation with a Greenhouse
This transformation shows the power of creativity. Instead of using a greenhouse for its standard purpose – for growing plants – this transformation includes using this type of outdoor structure as part of a small antique store. With the help of landscaping, paint, a walkway and some lighting fixtures, this greenhouse is now a cozy space with plenty of natural light being let in.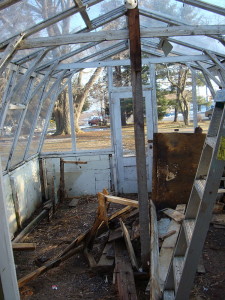 Before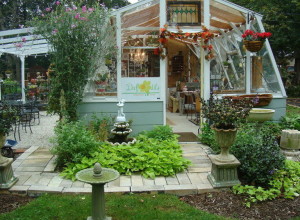 After
Transformation with a Trellis and Patio Furniture
If you have a drab deck on the side or back of your home, be aware: it has potential, you just have to uncover it! In this transformation, a deck was turned from a dingy, outdoor space in clear view of neighbors into a private, lush, comfortable getaway. With a trellis, potted plants and patio furniture that fits the space, these homeowners now have a cozy outdoor area.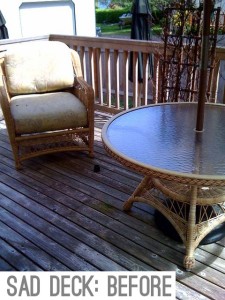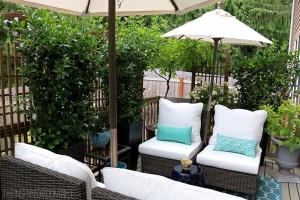 After
Check out how others have designed their own structure to fit their unique outdoor space in this gallery.