When is a good time to start thinking about your plans for next year? You may find yourself rather busy around this time, what with the holidays and such, but that doesn't mean that you can't get a head start on the festivities coming up in 2021. Perhaps, you have been considering holding a wedding, hosting a graduation party, throwing a family reunion, or simply having a small celebration with loved ones. There are plenty of ways to make it special, but a great way to really set it apart is with something like a Garden Structure.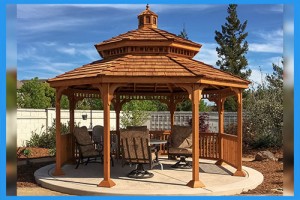 Red Cedar Double Roof Octagon Gazebo
With the use of Gazebos, Pergolas, Ramadas, and more, your outdoor space can be a fully functional venue. You can utilize hidden wiring and a screen kit to make your outdoor structure much like an additional room to your house. We can even customize these structures so that they fit the various sizes, styles, and materials that you're looking for.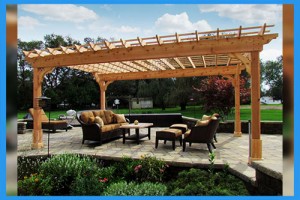 Red Cedar Vintage Classic Free Standing Pergola
If a Garden Structure is part of your plans, you may want to look into ways to make it happen. Considering the chaos of 2020, we, at Fifthroom.com, understand that the future might seem uncertain at this time. That's why we recommend taking steps now to secure your structure. There is a bit of a process when it comes to deciding what you'd want, where you'd want it, and how you'd like it to be. Often, you may have to look into acquiring permits from your area and requesting spec or engineer drawings from our Project Advisors. By beginning to take action now, you can lock in pricing and delivery, giving you an advantage when preparing for your event.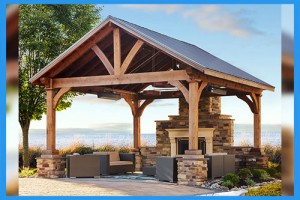 Rough Cut Cedar Gable Roof Ramada
Our friendly Project Advisors and Customer Service Representatives can assist you all along the way so you won't have to make any blind decisions. Take advantage of these resources today by calling us at 1-888-293-2339 or visiting our website, Fifthroom.com. There, you can even develop a structure through our Award-Winning Design Wizard without any obligation.
The time is now to start planning ahead for your event. Make it truly special with your very own Garden Structure. Don't forget that we also have a wide selection of Outdoor Furniture and Decor to really take your outdoor space to the next level. Check out Fifthroom.com today.