As we all know, Thanksgiving is coming up fast. This year is unlike most others, no doubt, but there is still room to make the most of this holiday. Thanksgiving has been underrated over recent decades, in my opinion. There is quite an emphasis on other holidays being the highlight of the year, but I always found Thanksgiving to be my favorite one. I thoroughly enjoy tracing my hand to make turkeys as well as watching the parades in the early afternoon. As fun as Black Friday is hyped up to be, I really never thought that it should take priority over quality time with the ones I love. That's why it's important to me to keep Thanksgiving memorable. Celebrating your blessings and gathering together to share a meal made with those you love and care about is something that money can't buy. Even with all the sparkle of the other holidays, this one seems like the one that everyone can enjoy no matter where they are in their life. Below are some helpful tips to making this Thanksgiving a special one for you and your loved ones.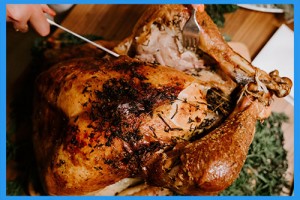 In a lot of ways, Thanksgiving's meal is pretty similar to other meals. You already understand that there will be preparation and a process. It is also likely that you may have to share this meal with others. But what really separates Thanksgiving dinner from other dinners, other than the traditional food items like turkey, mashed potatoes and gravy, and cranberry sauce, is that this meal takes quite a bit of time to prepare and may require larger quantities. Of course, there's room to get a little extra fancy and show off your skills in the kitchen, but ultimately, this dinner is meant to be of the highest quality. If that's your goal, preparing this meal often comes with quite a bit of pressure.
A good way to make all things go smoothly is to plan ahead. Imagine what you'd like your holiday to look like, what activities, decorations, and food you'd like to serve. You may only be enjoying this holiday with your immediate family this year, but there is still room to account for a budget.
When it comes to decorating, this holiday is wholesome enough to simply use fall decor, and perhaps some turkey figurines. In the time that is spent in the kitchen, children can be participating in crafts or fun activities like scavenger hunts and home written plays. Even taking the time to go through an old photo album and sharing stories about relatives can make this day incredibly impactful and memorable. In my opinion, the more interaction you have with your family, the more significant this holiday will be. Perhaps, avoid leaving the television on and discourage too much use of electronic devices. Don't let your regular routine defeat the beauty of this holiday.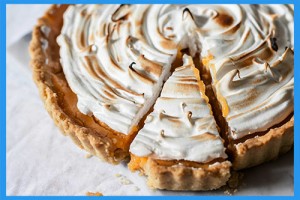 If you can, prepare much of your meal in advance. There is a lot to suggest that almost everything in a typical thanksgiving meal can be made ahead of time. If you can't make it all beforehand, you can at least start prepping your ingredients. Items like turkey, stuffing, vegetables, bread, gravy, cranberry sauce, and pie can all be prepared beforehand, leaving you more time to spend with the family. Although, this is an option, the anticipation of a meal being prepared in real time is a huge draw for some people on this holiday. The goal is not to wait until the last minute.
Another good idea is to get some help from others. Delegating tasks can make those around you feel useful. Plus, their hand in making the holiday successful can be quite rewarding. Simple things like getting supplies, setting the table, helping to clean up, serving dishes, and even assisting in the kitchen can be a bonding and educational experience. These are all opportunities to include the ones you love in creating a memorable Thanksgiving.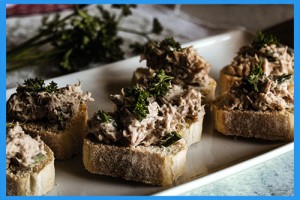 If you plan to have many guests, potlucks are a good option. Each person can bring a dish of their own to share, thus creating a variety of different items. If you choose this method, be sure to ask that each person bring their dish in a serving vessel along with a utensil, each labeled accordingly with their name so that they can retrieve them at the end of the evening.
You may also want to consider having containers for leftovers on hand so that you can not only keep some for yourself, but share them with others. Having containers that you won't need back is a good idea when sending people on their way after the holiday. You can purchase containers for the occasion, or find some already sitting in your cabinet waiting for a good home. That way, you won't have to wonder when your uncle will return your favorite container.
Before preparing food for Thanksgiving, you may also want to clean your kitchen, pantry, and especially, your refrigerator. Storing leftovers, premade food, and appetizers is a common issue and you should plan to set yourself up for success. Using a combination of racks and baking sheets may be helpful, but you may have to get creative.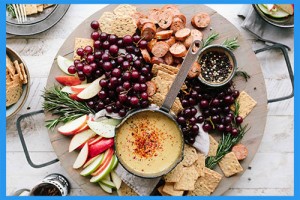 While dinner is being prepared, it is a good idea to have snacks and appetizers. Often, the wait for your full course meal to be served can be a long one and with different foods to enjoy beforehand, your family will be less likely to interrupt the cooking process or become impatient. Leftovers can almost be assumed, so if people fill up on appetizers, it may not be as troubling. Some good examples of appetizers are vegetable trays, cheese assortments, spinach dip in a bread bowl, shrimp cocktail, or roasted nuts. My personal favorite is having a box of "Chicken In A Biskit" and cream cheese. (Only on Thanksgiving, though!) Also, don't forget to provide drinks.
If you plan on preparing your whole meal the day of, you may have to get methodical on how you use your oven. Figuring out which dishes can be baked together can help alleviate some of the time it takes to cook them all. Items that can be baked at similar temperatures, like vegetables, often have room to find an average that works for each type. Your turkey may even be cooked at a variety of temperatures. Just be sure to rotate your racks and circulate hot air if you have a convection oven.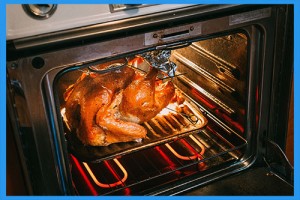 If you're concerned about every dish in your meal being warm at the time of serving, you should know that room temperature dishes aren't always a bad thing. For certain items like turkey and mashed potatoes, you can use an aluminum foil tent to keep them warm. Soups may have to be served hot, but you can warm them on your stove or in your slow cooker.
Serving dinner can be quite a task, but you can make your dishes available in different ways. Some people call everyone to the kitchen and do a buffet style and then gather at the table. Others bring all of the food to the table and pass the dishes. In my opinion, the awkwardness of the latter makes for a more personal Thanksgiving, but the other option might be more convenient.
Once everyone has their plate filled and are ready to eat. It's a good time to have everyone pause and reflect on the day and the blessings in their life. It is, after all, Thanksgiving. Being thankful and appreciating others is what really makes this holiday so special. Even if family time isn't your thing, it's a kind gesture to care about those around you and enjoy this moment in your lives together.
If you're looking to make Thanksgiving extra meaningful, why not consider volunteering, donating, or giving back to others. Give them something extra to be thankful for this year.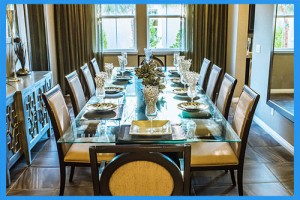 We, at Fifthroom.com, would like to say that we're thankful for being able to provide for others products that we personally believe in ourselves. Beyond that, though, we're thankful for you and your family for simply taking the time to look into ways to keep this holiday memorable and significant. May this year's Thanksgiving be truly blessed for everyone.