Incredible landscaping is a lot like getting a beach body: if you want it by spring, you have to start working for it now. Here are some Landscaping New Year's Resolutions to consider:
Resolution: "I will edge my garden bed."
Resolution: "I will grow something on my garden arbor this year."
Why you should do it: Your garden arbor or trellis looks great, but don't forget it's a functional garden accessory! You can grow beautiful flowers, vines or fruits and vegetables. If you do decide to grow fruits or vegetables – like berries, tomatoes or cucumbers – you'll free up some space in your garden and yard because those plants will be growing vertically. Plus, growing them on a garden arbor keeps them off the ground and away from dirt and garden rodents.
How to do it: Depending on the plant you choose, you'll need different tools and to follow a different process. Watch this short video for a quick DIY overview.
Resolution: "I will decorate my pergola so it looks amazing."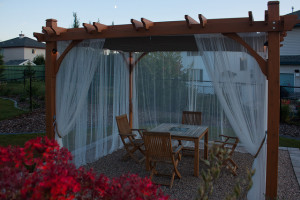 Why you should do it: If you decorate your pergola, you'll probably be more motivated to use it to its full capacity – for summer parties, picnics or even weeknight dinners with your family.
How to do it: How you decorate your pergola depends on where you live. For example, if you live in the southwest U.S., you could try to grow a lemon tree on and around your pergola. Ideas that work for all regions include string lights, hanging planters or outdoor curtains. For more pergola decoration ideas, check out this Pinterest board.
Resolution: "I will dig my containers out of the shed and plant something in them this spring."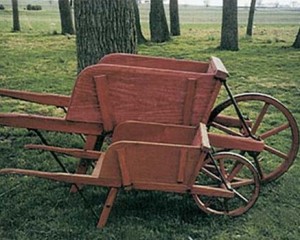 Why you should do it: Admit it: at one point or another, you purchased planters or pots that were on sale at a craft or home store. Or you saw a creative container planter idea – like using a wheelbarrow as a planter – and made a mental note that it would look great in your backyard. Well, now's the time to plan on doing it!
How to do it: First, determine what plant(s) you want to grow. Here are some ideas. That will determine the size of the planter you need, the soil it needs, the amount of sunlight it needs and when you should start growing it.
For more projects for your outdoors, read the rest of the Fifthroom.com blog. Or, if you're looking to get a pergola or trellis to upgrade your garden and landscaping, head over to fifthroom.com.