The winter weather can be harsh on your outdoor design. Heavy snow or strong winds can damage trees, frequent ups-and-downs of temperatures can lead to quick snow melting, which can lead to overwatering or flooding, damaging garden beds and grass. If rain, snow and frigid temperatures have taken a toll on your garden, here's how you can focus on getting your garden back on track.
Feed the Soil
"Feed your soil, and your soil will feed your plants," or so says Master Gardener Lea Anne Moran. Depending on what kind of winter weather you experienced, your soil could be too wet, too dry or unbalanced in some other way. It's recommended to take photos of your garden or yard every so often – maybe once every two weeks – to see the growth of certain plants and areas where the soil may need TLC like extra fertilizer. Also be sure to pay special attention to the soil around your garden structures where you grow vertical vines or flowers, like a wood arbor or pergola, to ensure it's ready to feed your fast-growing plants.
Invest in Sturdy Garden Accessories
Sure, do-it-yourself wood pallet projects seem like great ideas. They're inexpensive ways to build just about anything from raised garden beds to wood arbors to wine racks. Yet, if you've built your own garden accessories – arbors, trellises – and find yourself rebuilding or replacing them every few years, it could be time to invest in sturdy garden accessories. Professionally built wood arbors and trellises often use highly durable materials, such as treated pine wood, which ensures that they last for years – even decades.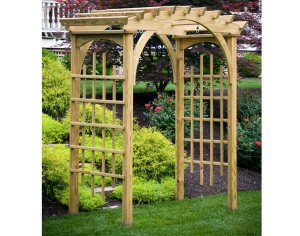 Wood Arbor
Take Time to Edge the Garden
"It's one of those simple things that can turn a good garden into a great garden," according to Better Homes and Gardens. Garden edging helps to define and contain the garden area and create clean visual lines in your outdoor design. It's also a great way to ensure that your lawn doesn't take over your garden – or vice versa. Bricks, lights, wood planks and plastic edging are just some options. You can work with a landscape designer to determine the best way to add garden edging, or you can find some great DIY garden edging ideas here.
Learn to Compost
Looking ahead to next year, you can get a compost bin and begin composting, which provides great nutrients to your soil. If you're not familiar with composting, it's been called "nature's way of recycling": where natural yard, garden and kitchen waste are gathered in a container and mixed together while they biodegrade, creating a soil fertilizer. Compost now, and add it to your soil next spring to keep it healthy.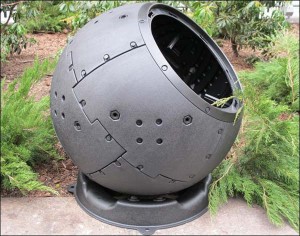 What are some ways you keep your garden on track? Let us know on Facebook.