A couple of weeks ago we talked about the newest home ownership craze — using your garden/storage shed for any number of cool, creative private spaces. Both inside and outside your shed, no matter what the size, with a little imagination, time and effort you can turn your shed into a truly welcoming and unique private space. If you've got a garden/storage shed that has just been wasting away out in the backyard, it's time to take a new look at it. First, clean out all the junk (that you probably haven't used in years!) that you stashed in the shed. As the saying goes, if you haven't used something in 6 months, it's unlikely you ever will use it. Once you have an empty shed, you'll get a better sense of what kind of space you have to work with. Remember, the possibilities are endless!
Shed as Art Studio. If there's a latent Picasso inside you, just waiting to burst forth, why not give yourself a special space to let that talent shine through? A garden/storage shed with the proper light is the perfect private space to create, far away from the distractions of the main house. Get your easel, brushes and paints out (or sculpting materials, if that's your preference) and CREATE!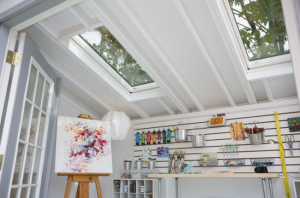 Garden Shed As Small Business Space. There's no end to the ways you can use a garden shed for many small businesses. Nationally, hundreds of firms have put up their "Open For Business" signs in spruced up sheds. Creatively renovated sheds have become perfect environments for businesses as varied as: Pet Groomers, Bakers, Barbers, Massage Therapists, Music/Video Editors, Graphic Designers and more. If you can dream it, you can do it!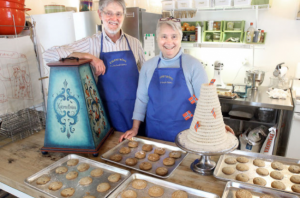 Garden Shed As Guest House. Do you love having guests, but love your privacy even more? For many homeowners, a garden shed turned guest house solves that conundrum. Once you've provided all the basics (just as you would in any guest room) add some special touches like comfy chairs, pretty lamps and a vase of flowers. Your guests will feel so lucky that they have their very own pretty and very private space.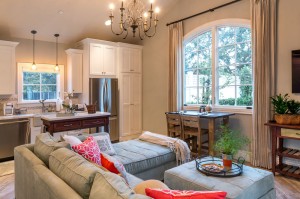 Garden Shed as Hobby Room. Hobbies are wonderful things but, if you're an avid collector, the "stuff" does tend to take over and eat up space in your main living quarters. So, whether you collect vinyls, coins, stamps, kitchen tins or motorcycles, a garden shed is a great place to keep all your collectibles together in a place where you can indulge yourself in your hobby to your heart's content. A bonus! Your significant other will love that you've opened up some space in the main living area.
Garden Shed As Planetarium. If you love looking up at the night sky, this idea is definitely going to impress you. Get your telescope ready, rig the roof of your shed to either open up or install a glass roof and you are ready stargaze to your heart's content.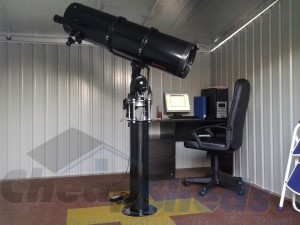 Garden/storage sheds are special small spaces that can be anything you want them to be. And, at Fifthroom.com, we have a wide variety of beautiful, durable sheds from our porch nook shed to the deluxe estate shed to our chalet shed plus many, many more options. And, they are all completely customizable, too.  If you're ready to create a truly unique space that is all your own, it's time to "think outside the shed!"