Have you ever wondered what kind of flowers you might put in your garden to make it smell like paradise? Well, you're in luck. Today, we'll be reviewing the Top 15 Most Aromatic Flowers in addition to what makes them so special. Many of the flowers covered here are perennials, meaning that they come back year after year. But you should definitely do some research when to plant them as well as how to care for them in order for your garden to truly flourish. Without further ado- Let's begin!
---
Sweet Peas

Sweet Peas have a scent of honey and orange blossom as well as rose and look like ruffled butterflies with a folded stem. These flowers come in a variety of colors including red, a spectrum of pink, blue, lavender, and white. These flowers are usually considered annual but there are perennial cultivars as well. They can grow between 3 and 7 feet as a vine and usually bloom between late winter and early summer.
---
Sweet Alyssum

Sweet Alyssum flowers have a subtle but sweet scent and resemble little delicate flowers. They are white, purple, and pink. Sweet Alyssum is mat-forming with little effort. These flowers grow low to the ground and are annual. They can grow from 6 to 12 inches in all seasons but summer.
---
Scented Geranium

Scented Geraniums are strangely not geraniums at all. They have a variety of fragrances including lemon, apple, rose, pineapple, and even chocolate, though, a basic geranium may smell green and peppery. Scented Geraniums have small flowers, some even unnoticeable. Their leaves can be either broad or finely cut and are considered tender perennials. These plants can be grown indoors, outside, in pots, or on the ground. They bloom late spring to summer and can grow to be 2 to 3 feet tall.
---
Rose

Roses have a well-known scent but can also smell like violets, nasturtium, lemon, fruit, and clove, depending on the color. These flowers have multiple petals and grow on a stem of thorns. They are naturally found with the colors red, pink, yellow, or white, but a variety of colors are available by alternative means. Roses are perennials and can grow to be 8 to 10 feet tall. They usually bloom in the late spring to midsummer and are often referred to as "repeat bloomers," meaning they bloom multiple times throughout the year.
---
Peony

The Peony has a crisp scent of jasmine, gilly flower, and a less peppery, sweeter version of rose. Peonies are large flowers with many petals and are usually colored white, rose, pink, and red unless they're Tree Peonies. Tree Peonies can be deep purple, coral, yellow, and mahogany. These plants typically grow to be 3 to 4 feet tall as opposed to Tree Peonies, which can grow to be 6 feet tall. Peonies are perennials and have been known to last over 100 years.
---
Magnolia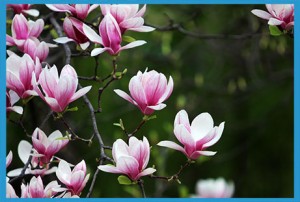 Magnolias have a variety of fragrances that may include spicy verbena, tart lemon, citrus-honey, violets, and even candy. These flowers look much like tulips or stars and are rather large when fully in bloom. Magnolias range from pink, white, yellow, to creme colored. These plants can be grown as shrubs and even trees that are 40 to 70 feet tall. Most Magnolias bloom mid spring and are perennials.
---
Lilac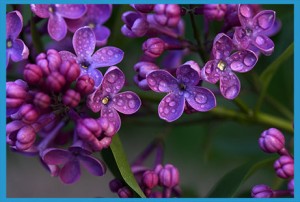 Lilacs can vary in fragrance as well as scent intensity. Most Lilacs smell sweet but can also be unscented or even unpleasant. Lilacs come in a variety of colors such as blue, white, lavender, violet, pink, purple, and magenta and have a range of sizes as well. There are 4 foots dwarf bushes, Common Lilacs that grow 20 feet tall, and even 30 foot trees. Lilacs are also perennials.
---
Lavender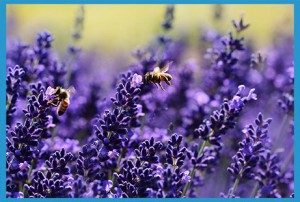 Lavender's scent is so popular that it's used in perfumes and oils and really can't be described without having smelled one. It blossoms in shades of deep purple, pink, blue, and white and appears with a long stem and a cluster of small flowers, similar to a shape like a Cattail plant. These plants grow from 20 to 24 inches tall and are also perennials.
---
Jasmine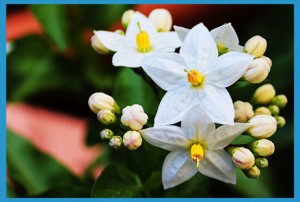 Jasmine has a very distinguished and sweet scent. It grows as a semi-vining shrub with clusters of white star-shaped flowers with rich green leaves. Common Jasmine can grow 10 to 15 feet and will grow year after year.
---
Hyacinth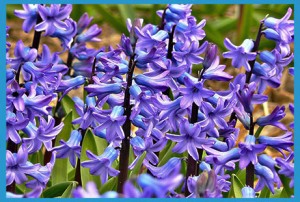 Hyacinths have a scent that many associate with spring. They smell delicate, fresh, and green with vegetal aquatic scents, both sweet and spicy. A similar scent is that of Lily of the Valley but sweeter. Hyacinths grow in tight blooms that resemble a cluster of grapes. The flowers are glossy and star-shaped. They come in colors of blue, lavender, purple, orange, peach, yellow, white, red, pink, and salmon, and can grow to be 12 inches tall. They, too, are perennials.
---
Honeysuckle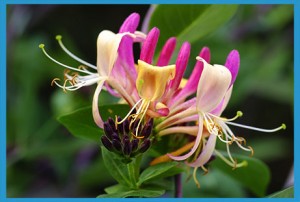 Honeysuckle bushes produce flowers with a thick scent that's fruity, warm, and filled with hints of citrus and honey. These plants often grow as large shrubs or twining vines. Hummingbirds are drawn to these colorful trumpet shaped flowers making them ideal for a garden. Honeysuckles can be red, orange, yellow, and white and can also grow from 7 to 30 feet with proper care. They will grow year after year and are rather resilient.
---
Gardenia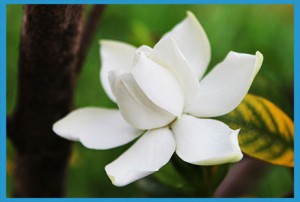 Gardenias are tropical flowers with a fresh and notorious scent. They are often used in weddings thanks to their romantic fragrance and creamy white, shell-shaped blossoms. They have thick leaves that vary from dark to bright green and grow from 3 to 5 feet tall. Gardenias are considered a woody perennial shrub.
---
Freesia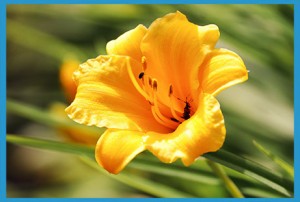 Freesia is a sweet-smelling flower, with a scent similar to fruit with subtle notes of mint and honey. With a stem of 12 to 15 inches that blossoms into 6 to 12 trumpet shaped flowers, Freesias exhibit variety of colors such as white, pink, red, orange, yellow, creme, lavender, purple, and mauve. They can grow to be 1 to 2 feet and are perennials.
---
Dianthus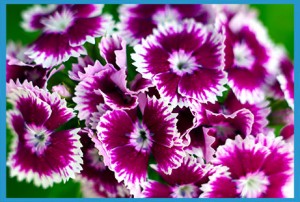 Dianthus are rather fragrant flowers, with a scent of cloves, cinnamon, and a sweet yet spicy floral aroma. They are also edible and taste similar to what they smell like. These flowers are often white, pink, red, and salmon colored and can grow from 6 to 18 inches tall. Dianthus can be perennial, annual, or biennial depending on the type.
---
David Phlox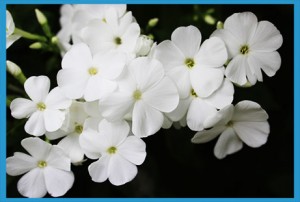 David Phlox has a sweet scent of light honey and is often considered the backbone of a garden. These flowers are very large and blossom in clusters of white. David Phlox can grow from 2 to 4 feet and are perennials.
---
And there you have it! A sweet and illustrious list of ideal fragrant flowers. My personal favorite is Gardenia, but that's another story. What was your favorite? Let us know through social media and while you're at it, visit Fifthroom.com for flower friendly garden structures and decor like Pergolas, Arbors, and Trellises!