Selling a house in the fall and winter means you're in what's known in the real estate industry as the "off season." The off season means that there are less buyers, daylight hours are shorter, it's colder outside and curb appeal takes a nosedive when plants and grass wilt and die.
While it's much harder to maintain curb appeal in the off season, it is possible with a few tricks. Here are 5 tips for selling a house in the off season: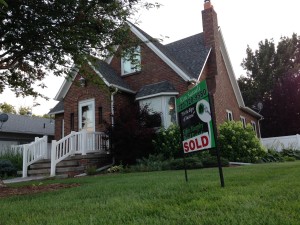 Image
Clean up! The curb appeal of the house is when potential buyers look at the exterior of the house and assume the inside is similar in appeal and maintenance. If you're selling a house in the off season, be sure to rake up and clear out dead leaves, even if it means you have to do it every few days. Or, if you get snow, shovel a clear walkway from the sidewalk or road to your front door.
Decorate. Your front porch and front windows are the face of your home. Make them warm and welcoming. You can do this by adding candles or seasonal décor to the interior window sills. For your front porch, you can leverage classic outdoor furniture by setting up a vignette on or around it.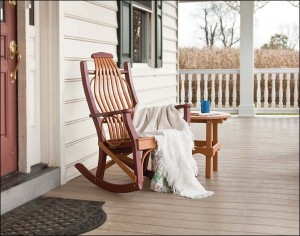 Get new house numbers. This is an easy curb appeal update you can do any time of year. It's been found that bright, easy-to-read, large house numbers can make a positive impact on potential buyers.
Add some color. You could do this with:

Furniture – colorful outdoor furniture, such as a rich cherry wood bench or painted chair, can enhance curb appeal.
Plants – potted, seasonal plants, such as mums in the fall or blue spruces in the winter, add color to your front porch or walkway, which adds curb appeal.
Update your mailbox. A unique or memorable mailbox can make your house stand out.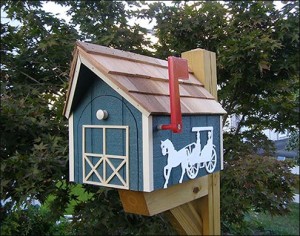 If you're looking to purchase a new mailbox or other outdoor furniture to increase your home's curb appeal, check out fifthroom.com.