Believe it or not, the national panic about kids spending too much time indoors has become so extreme that it even has a name now: Nature Deficit Disorder or "NDD." A Kaiser Family Foundation study recently reported that the average American child spends practically every waking moment — except for time in school — using a smartphone, computer, television or other electronic device. Startlingly, the study also revealed that the average American child spends only 4 to 7 minutes a day in unstructured play outdoors! Statistics show that kids who spend more time playing outside (and do so on a regular basis) are less likely to get sick, to be stressed or become aggressive and are much more adaptable to life's unpredictable turns.   Why do kids need to play outdoors? Here are a just a few reasons why:
1. It Builds Confidence. The way that kids play when they are outdoors is much less structured than the way they play indoors whether they are in the backyard or in a local park. When a child is allowed to interact with nature and make decisions about how to play that builds confidence!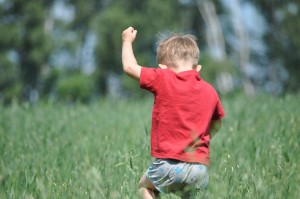 2.   It Promotes Creativity and Imagination. Kids who play outside become more imaginative — a tree becomes a tower, a shed becomes a fort! Kids outside tend to think more freely, design their own activities and approach the world in innovative ways.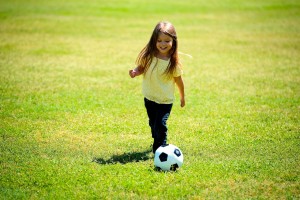 3. It Teaches Responsibility. Giving children the task of caring for living things (like watering flowers in a pot) teaches them to care for the things they interact with in their environment.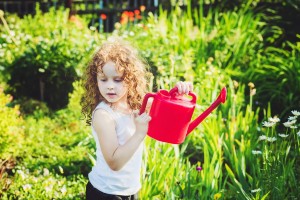 4. It Gets Them Moving. Most ways of interacting with nature involve a lot more exercise than sitting on a couch! Riding a bike through the neighborhood, taking a walk or just playing with friends in the backyard is as good for kids' minds as it is for their bodies.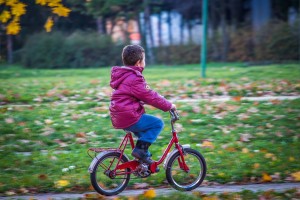 5. It makes them think. Nature creates a unique sense of wonder in children and makes them ask questions and ultimately learn about the world around them.
So, just how do you get the kids off the couch and outside? One way is to entice them outside with imaginative playsets and playhouses, which they can find in their own backyard! At Fifthroom.com we have a variety of playsets, from our Basic Playset to our Deluxe Playset, which brings an entire playground into your backyard. The set includes: swings, a tower, a rock wall, a bridge, a trapeze, a wave slide, a twisty turbo slide and more! A playhouse is a child's dream come true and, at Fifthroom.com we have 4, which delight any child and inspire their imagination.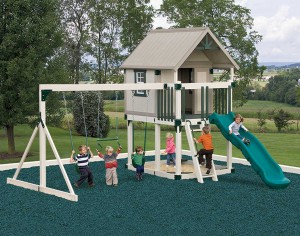 This spring, get those kids out of the house and "back to nature." They'll find that a world really does exist beyond their computer screen and they'll learn to love it!