If you're hosting a Thanksgiving, Hanukkah or Christmas party, you're probably asking yourself a few questions right now:
How many people are coming?
Should I do a cheese plate or a veggie tray?
What should I make for dinner?
What color scheme should I use for my decorations?
Here's another one to add to the list: where will all your guests sit at your holiday party?
For most other days of the year, you probably have enough chairs and table space for you and your family. Now, you need to know that everyone will have place to sit to enjoy the holidays.
If you're counting chairs and coming up short, don't worry! You still have time. Check out a few options for extra dining space:
Vintage Pub Set
This dining set is small enough to fit into the corner of the dining room if needed. You can easily sit two people there, or grab a few extra high pub chairs and sit up to four people there. This is a great option for a semi-casual dinner. Or, you can use this table for an appetizer spread before dinner or for a dessert and coffee spread after dinner.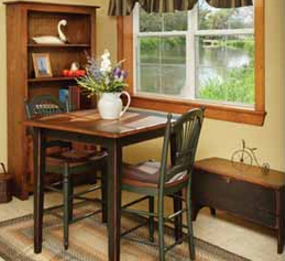 Three Piece Tavern Set
This three piece tavern set is a cozy dining set that would be a great place for kids or teens to sit. The seats create a booth-type feeling, making it seem like you're having a private dining experience in a restaurant.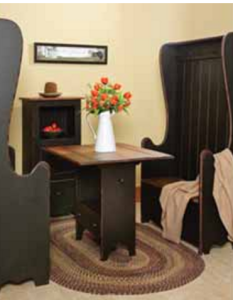 Round Table with Drop Sides
All homes could benefit from a table with drop sides. When you have guests over, like for holiday dinners, you can pop up the sides and sit a few people around the table – just grab a few extra chairs you have or order some that will match it. Then, when your guests are gone, you can drop down the sides and use it as an end table or hallway table.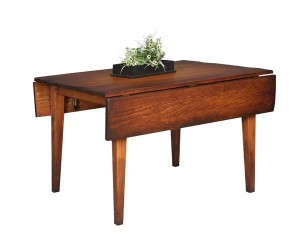 For high-quality, durable indoor and outdoor furniture and tables, check out what's available on fifthroom.com.