Memorial Day is celebrated May 30, 2022, and is intended to observe and honor the United States military personnel who have given their lives in service to our country. It is different than Veterans Day, which is to honor all who have and continue to serve our country. Memorial Day is more somber; it is for those we have lost.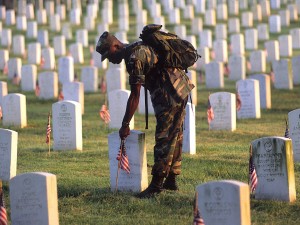 Memorial Day Origins
Memorial Day was first known as Decoration Day following the Civil War in 1865. More lives were lost in the Civil War than any other conflict, requiring the establishment of the country's first national cemeteries. By the late 1860's, most towns honored the day and the fallen soldiers by decorating graves with flowers and flags and by holding remembrances.
On May 5, 1868, General John A. Logan, leader of an organization for Northern Civil War veterans, called for a nationwide day of remembrance. General Logan declared:
"The 30th of May, 1868, is designated for the purpose of strewing with flowers, or otherwise decorating the graves of comrades who died in defense of their country during the late rebellion, and whose bodies now lie in almost every city, village and hamlet churchyard in the land."
General James Garfield made a speech at Arlington National Cemetery for the first Decoration Day. More than 5,000 attendees decorated the graves of the over 20,000 soldiers buried there.
In 1968, Congress passed the Uniform Monday Holiday Act, establishing Memorial Day as the last Monday in May. The change went into effect in 1971, and also declared Memorial Day a federal holiday.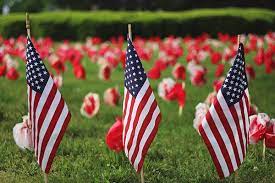 Memorial Day Today
Whether you are personally touched by the death of a fallen soldier or not, we are all touched by the freedoms allowed to us by those fallen soldiers. How do you celebrate or observe the day? Many people decorate graves of lost loved ones. Picnics, local parades, night-time fireworks. and family get-togethers are always popular options. Another idea is to watch the National Memorial Day Parade, live on Constitution Avenue, at 2pm Monday, May 30.
From all of us at Fifthroom.com, we wish everyone a very happy and safe Memorial Day. We honor all the brave men and women who have given up their lives for our continued freedom. Thank you for your service.