It will come, it really will. Picnic weather! Ah, picnics. What could be better than great food and delicious drinks eaten outside either on a blanket or (even better!) at your favorite picnic table? Just to get you in the mood for the upcoming spring and summer picnics, here are a few fun facts about picnics from Fifthroom.com:
1. The average person picnics at least 3 times a year.
2. In the United States, "National Picnic Day" is celebrated on April 23. In Great Britain, where they are apparently really, really "in" to picnics, there's a whole week devoted to picnics, "National Picnic Week," celebrated from June 15th to June 22.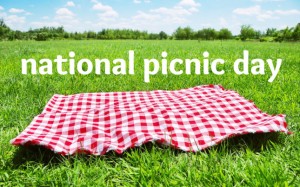 3. Originally, picnics were considered an extremely fashionable social event, exclusively for members of the upper classes, as opposed to the casual, inclusive get-togethers they are today.
4. The French were the first ones to introduce the idea of the modern picnic by opening up the Royal Parks to the public after the French Revolution in 1789.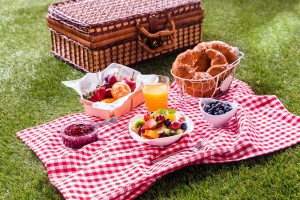 5. Years ago, the most popular picnic food was a cheese sandwich. (Really!) Today, potato chips are the favorite picnic food.
6. The popular children's song, "The Teddy Bears' Picnic" was originally called "The Teddy Bears' Two-Step."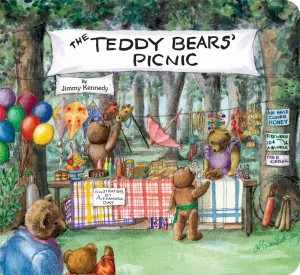 7. One of the first times picnicking appears in literature is in "Robin Hood" as Robin Hood and his Merry Men dine on bread, cheese and beer under the trees in Sherwood Forest.
8. William Holden and Kim Novak appeared in the 1955 Oscar-nominated film, "Picnic," where most of the action happens at, you guessed it, a Labor Day Picnic!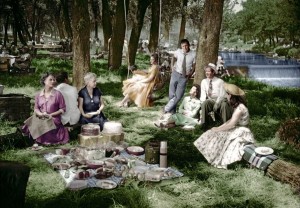 9. In 2000, a 600 mile long picnic was held in France on July 14 (Bastille Day) to celebrate the first Bastille Day of the new Millennium.
10. The phrase "It's no picnic," to describe something difficult, dates all the way back to 1884.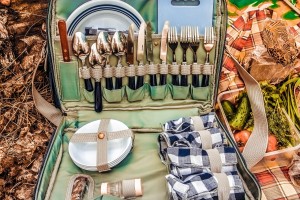 So, now that you know "All About Picnic Trivia," it's time to talk about finding the ultimate picnic table. Here, we at Fifthroom.com really have got you covered!
If you're a traditionalist, you'll love our Treated Pine Traditional Picnic Table which comes in 3 lengths, with or without matching benches.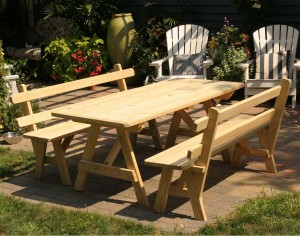 Love a trestle picnic table? So do we and we have a beauty — our Red Cedar Rectangular Trestle Picnic Table Set. It's compact, moveable and, incidentally, a beautiful piece of furniture! And, it comes with detached seats which can be conveniently stored under the table to save space when the set is not in use.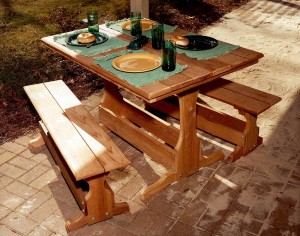 Looking for a picnic table that goes round and round? Then you have lots of options from our Red Cedar Round Trestle Picnic Set to our Treated Pine Round Picnic Table which just happens to be on sale now!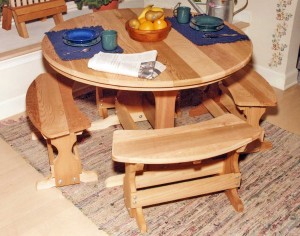 All in all, it's hard to find an online furniture store that has more picnic tables to choose from! Fifthroom.com has picnic tables in red cedar, treated pine, cypress, metal and poly lumber in every shape and size you can think of.  And, nearly all of our picnic tables Ship For Free!
So before you buy the dogs, burgers and buns, make sure you have a great new table to serve them on this spring and summer — and trust us, it's coming, it really is!!!