Looking for a new way to decorate your mantle this holiday season? Here are some ideas to spark your imagination.
1. Scentful Cedar. Instead of the usual pine branches, pile on cedar boughs for a natural look that smells amazing.  Add some fresh flowers for a splash of holiday color.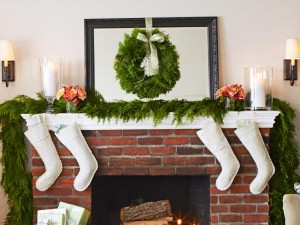 2. Spell It Out! For strong, graphic impact, spell out your season's greetings like JOY, MERRY or CELEBRATE. Add some white lights and you are all set!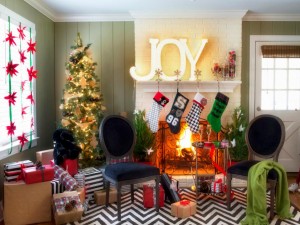 3. I'm Dreaming of a White Christmas. There's nothing prettier than a mantle decorated with "snow," white stockings and white packages with white ribbons. So heavenly!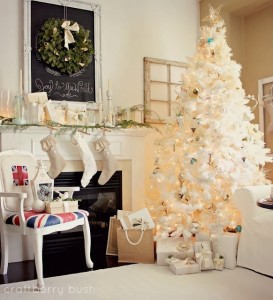 4. Merry & Bright. If you love metallics you can create a festive look by mixing decorations in both silver and gold. The key to a great look is to have enough items to make a dramatic statement and to give equal weight to all of your metallics. For every silver item, have a gold one, too!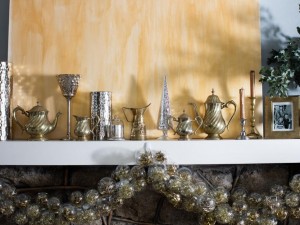 5. Say It With Santas. If you are a Santa collector (as so many people are) why not make your collection the centerpiece of your holiday mantle. Add some pine and ribbon and voila! A fun and festive mantle!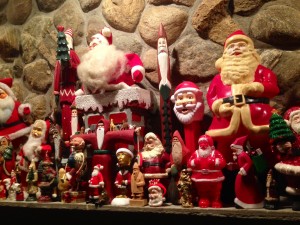 6. Traditional Touches. Combine plaid or rich crimson-red velvet stockings and a Santa (or two!) to create a timeless, elegant look to your holiday mantle.
7. Jewel Tones. If you are an artsy, non-traditionalist then you love to use jewel tones instead of the traditional reds and whites at the holidays. Go for an all-white garland for striking contrast and you've got a holiday mantle which will get rave reviews.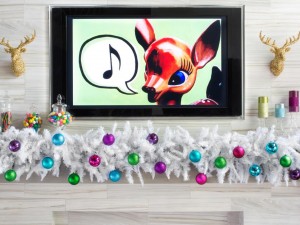 8. Woodland Charm. Do you love the forest and all of its creatures? Then turn your holiday mantle into a woodland wonderland with snow flocked trees, candles and striking deer decorations.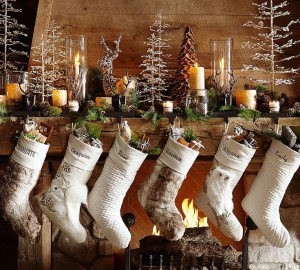 9. Flower Power. Flowers are fragrant and incredibly elegant accents to a mantle. Try paper whites, amaryllis, white hydrangea, lavender, anemones or lilies, combined with pine for a show-stopping look!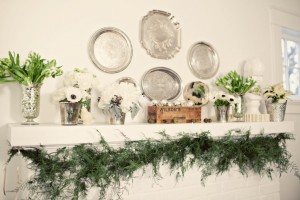 10. The Un-Holiday Mantle. If you want to create a beautiful mantle which can last all winter long, go for a simple yet chic approach. A beautifully framed mirror or sign, surrounded by white candles will create a beautiful, homey vibe which can last long after the holidays are over.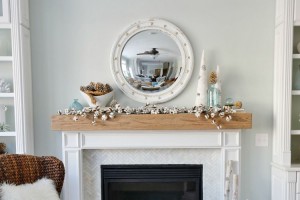 Your mantle is the centerpiece of your room and deserves special attention at this time of year. Whichever look you choose, have fun with it!