At Fifthroom.com, we are dedicated to giving you the greatest outdoor experience possible for your home and places of recreation. It's never too early to start planning ahead, and we'd like to share some great items that might ignite some excitement for the coming warm weather.
---
Vinyl Belle Roof Elongated Hexagon Gazebo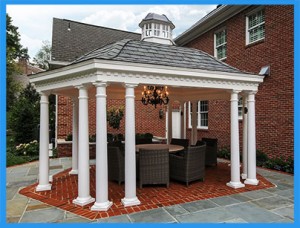 Make a statement with a luxurious Gazebo.
---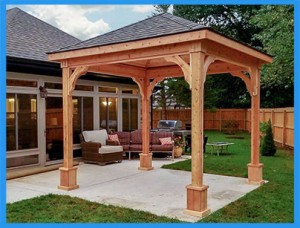 Enjoy a gathering with a Ramada all while being protected from inclement weather.
---
Treated Pine Vintage Classic Free Standing Pergola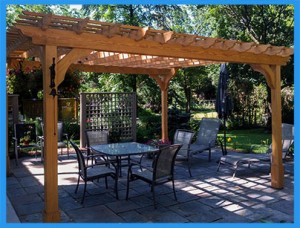 Pergolas are great structures for vining plants and sunlight, and you can even cover your pergola with specialty fabrics and tarps.
---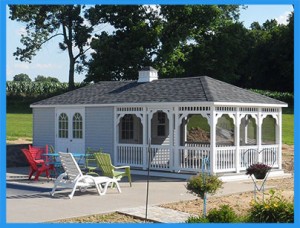 Pool Houses are great for storage and recreation, and can serve as a guest house as well.
---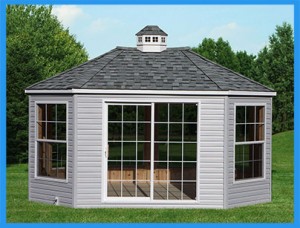 Sunrooms are the perfect place to escape without having to compromise the security of the indoors.
---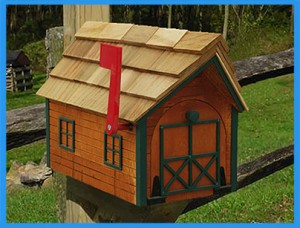 Make way for a new decorative Mailbox this year and increase your home's curb appeal.
---
Poly Lumber/ Wooden Hybrid Montauk Lighthouse Replica with Base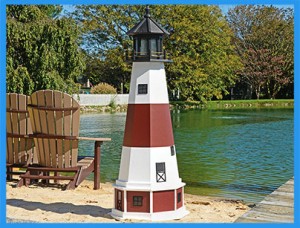 Why not get decorative with our fun selection of Lighthouses and Decor?
---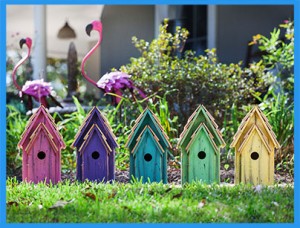 Make this year a year for the birds with a Bird House.
---
Carbon Steel Contemporary Fire Pit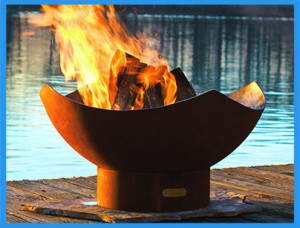 Take your outdoor space to the next level with a Fire Pit.
---
Red Cedar Eden 1/2 Picket Rail Bridge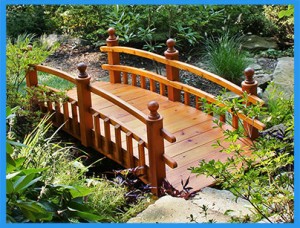 If you've always wanted a Bridge, now is the time.
---
Poly Lumber 5 Piece English Garden Set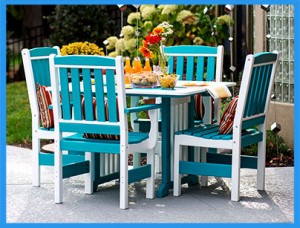 Enjoy some quality time around one of our beautiful Dining Sets.
---
Treated Pine Hexagon Picnic Table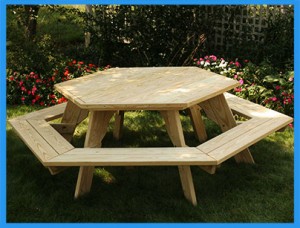 Enjoy time outdoors with the perfect place to sit and eat at one of our Picnic Tables.
---
Treated Pine Fanback Porch Swing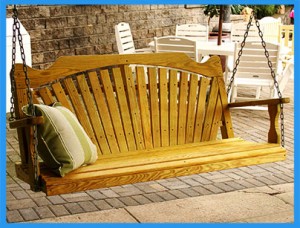 Relax on a Porch Swing and your worries will melt away.
---
Red Cedar Southern Wide Slat Adirondack Chair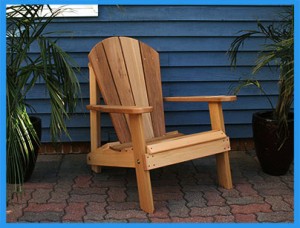 The Adirondack Chair is legendary for a reason, and you can experience the comfort for yourself.
---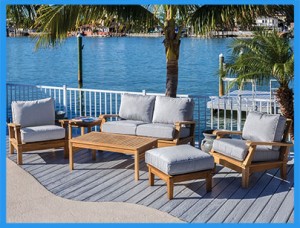 Lounge outdoors this year on one of our Deep Seating collections.
---
All of our structures are customizable, as well as many of our products. We offer a wide variety of Garden Structure, Outdoor Furniture, and Decor and will help you the whole way on getting the exact item that you're looking for. Gift Certificates are also available.
Fifthroom.com offers a Partner Program that can benefit those in professions like landscaping, so you can share the opportunity of making the outdoors the place to be.
Come get inspired by visiting Fifthroom.com or giving us a call at 1-888-293-2339. Make this year memorable.