Some of my best memories with friends are backlit by the dancing flames of a fire pit. They're a perfect place to gather around, roast s'mores, tell stories, dance, play music, and relax into the evening. They're such a crowd pleaser. Practical, they obviously provide warmth, but they're also just esthetically beautiful any season. There is just something super inviting and comfortable about gathering 'round the fire. And with fall coming so quickly, it's a wonderful way to extend your outdoor time. Grab a blanket and enjoy the soon-to-be crisp fall weather.
Here are just some of the beautiful options Fifthroom.com has for you. Each one is numbered and signed because they truly are works of art. They are all created from carbon steel, ensuring durability, and also all made in the USA. Gather your friends and family, roast some marshmallows, and make some memories!
Carbon Steel Volcano Fire Pit
This one is special in design and shape, not traditional in the best way. If you want a unique design with inherent durability, check this one out.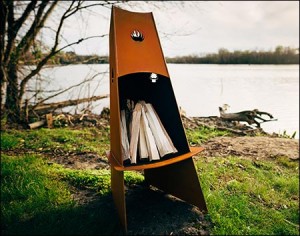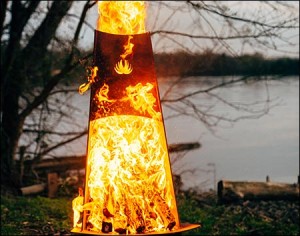 Carbon Steel Island Fire Pit
Missing the tropical location? This one is for you. Featuring gorgeous palm trees and crescent moons, it is sure to remind you of tropical getaways.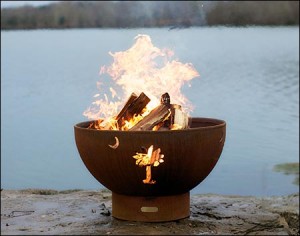 Carbon Steel World Fire Pit
One of my favorites, it looks like an art installation with the earth and fire in harmony with each other. So lovely!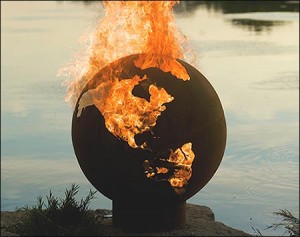 SeaSide Carbon Steel Fire Pit
This gorgeous piece is comprised of carbon steel seashells and stars. Appearing delicate, yet incredibly sturdy and strong. Equally beautiful in a grassy backyard or by the water.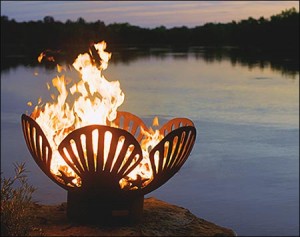 Carbon Steel Oasis Fire Pit
Perhaps simpler in design, this one lets the fire speak for itself. Traditional and elegant makes a charming statement.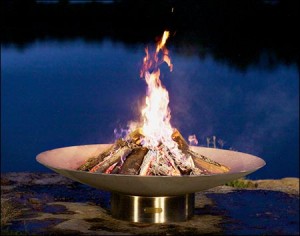 Carbon Steel Regal Fire Pit
Regal, indeed. This one features a fleur-de-lis design. French in origin, but when I see a fleur-de-lis, I immediately think of New Orleans. Laissez les bon temps rouler! (Let the good times roll!)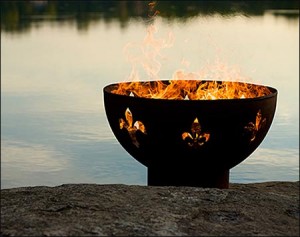 Carbon Steel Tide Fire Pit
Merging fire and the shape of water, this beauty is simple yet extraordinary. Strong, clean lines with a dancing fire. It's perfect.