If you don't already have a pool and you've got space for one, you really should consider all the advantages of swimming pool ownership. There are as many great reasons to own a pool as there are shapes of pools themselves.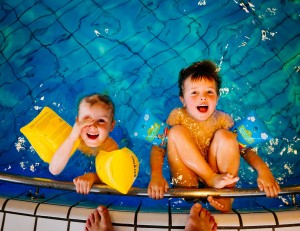 It's A Great Way To Have Fun With The Family. When you put a put a pool in the backyard you are creating a new space for fun and relaxation for your family. You can teach your kids to swim, play with them in the pool and do a little parent-child bonding while you're at it.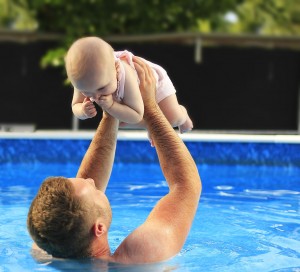 Party On. There's no better excuse for having friends and neighbors over than inviting them to a pool party. Everybody from 6 to 60 loves to swim but, watch out! You may find folks dropping in all summer long.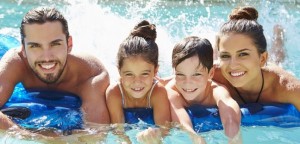 There's No Better Way To Get Fit. Swimming is an amazing total body workout. It burns calories, increases flexibility, improves your posture, (no kidding) beats the heat and is the ultimate in cardio conditioning.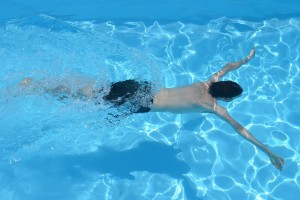 A Pool Increases the Value of Your Home. Studies show that owning a pool increases the value of your home by as much as 15%. When it comes time to sell, pool ownership often makes the difference between a home that sells quickly or a home that stays on the market for many months.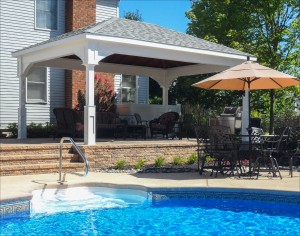 It's The Ultimate Stress Reliever. After a long day at work (or even a hectic day at home) a quick dip in the pool will really relax you. Spending time in the water helps you unwind so that you can put aside the craziness of your day.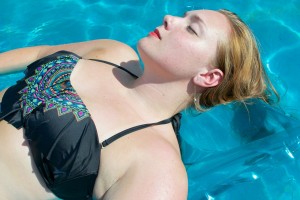 These are just a few of the reasons why pool ownership is a great idea. When you decide to plunge in, you'll want to check out all that Fifthroom.com has to offer in the way of pool houses, cabanas, ramadas and outdoor furniture to create a "mini-resort" in your own backyard.