Bright is right for your outdoor world. And, because you are working with such a great neutral palette outside, the sky is the limit on adding touches of color. Here are a few ideas to help you get your "bright" on!
Flashy Furniture. Everybody loves an Adirondack chair and when it comes to color, we've got you covered. From Scarlet Reds to Pacific Blues to Mango Oranges, you can brighten up your patio and deck with our beautiful, durable Poly Lumber chairs. Go with one shade or mix and match for an incredibly fun and visually exciting look.
Eye-catching umbrellas. Umbrellas are at once decorative, as well as practical. While shading you from the sun, the color and texture you choose can make a major design statement on your patio or deck. We've got 26 colors to choose from and our umbrellas are made of high quality Outdura (so those cool colors won't fade) and aluminum.
Pretty Pillows. Pillows are an easy way to add color to your outdoor living space and can be changed often to suit the season or your mood. Plus, they ramp up the comfort factor quite a bit when you are snoozing the weekend away on a hot summer day. You say you need options? We've got 43 beautiful, durable Sunbrella throw pillows for you to choose from!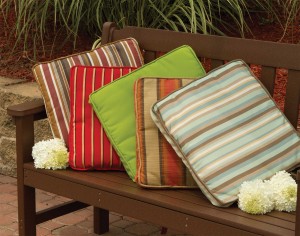 Razzle-Dazzle Rugs. Don't forget to look down. Rugs can be a great way to unify your outdoor style and, they also feel pretty good underfoot, too. We've got a variety of rugs to choose from — simply pick your style, pattern, color and size.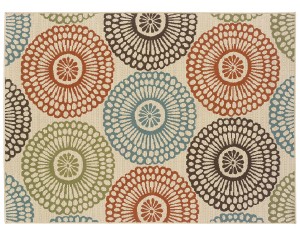 Don't Forget The Flowers! Fragrant flowers in a variety of hues are an easy way to add color to your outdoor space. Choose carefree varieties that will last all season long, like geraniums or roses or change your plantings in spring, summer and fall so that you can create a different look for every season.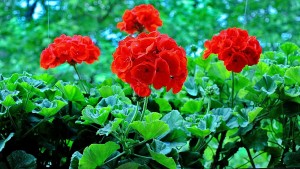 With a splash of color here and there you can quickly turn your outdoor space from dull to dazzling!