Doesn't YOUR Dog Deserve the Very Best?
Say "thank you for being you" to your best canine friend with a luxurious professionally-designed dog house from www.Fifthroom.com!
Luxurious? Really?  YES!
Your fur baby's outdoor accommodations are more than just a shady spot for your dog. A dog house can be a reflection of your style and good taste; these tiny houses can even add to the charm and visual appeal of your property.
http://iheartdogs.com/5-ways-to-tell-your-dogs-you-love-them-in-their-own-language/
 DOG HOUSE MADE TO LAST
Most of our animal shelters feature DuraTemp siding. It's true ½" plywood siding – stronger and more beautiful than the basic particle board you'll find on other dog houses.
Heavy-duty, long-lasting DuraTemp siding doesn't warp or discolor, and since moisture isn't absorbed into the panels, you won't have to worry about repainting for up to 10-15 years.
That's backed up with a 20-year manufacturer's warranty against cracking, splitting, and delaminating.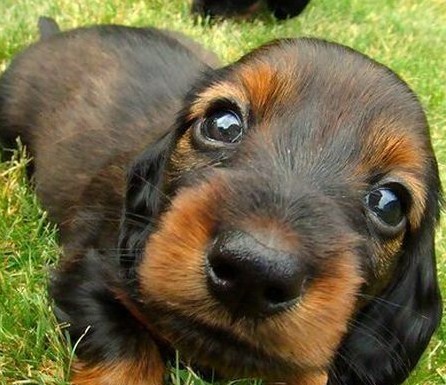 They don't call 'em puppy dog eyes for nuthin'!
These Dog Houses also feature radiant barrier sheeting – one of the best panels on the market because they have a layer of aluminum with tiny VaporVents which block up to 97% of radiant heat. Your pup's space stays cool … by as much as 30 degrees!
For more information, see www.Fifthroom.com.
Because each Dog House ships fully assembled, shipping and delivery take a bit more time. If you've got a specific deadline, keep in mind that it could be as long as 3 or 4 weeks. But it's worth the wait for you and your doggy.
Don't leave your other animal companions out!
Our DuraTemp collection also includes shelters for ducks, chickens, rabbits, and goats!
Now is a perfect time to show your appreciation for all your furry and feathered friends with luxurious outdoor protection from the elements.
Check out all the DuraTemp animal shelters on our site!