It's time to get outside and enjoy the good weather. And, in our family, once we move out onto the deck, that's pretty much where you'll find us all summer long. Want to dress up your deck for the coming season? Here are some tips so you can do just that.
Focus on Furniture. Your deck is an extension of your home so make it just as beautiful with furniture that is as comfortable as it is functional. Our deep seating sets and dining collections come in a wide variety of styles and colors so there is no doubt that you will find outdoor furniture you truly love.
Pile on the Pillows. Whether you need to replace last summer's pillows, want to get into a new color scheme, or just need to add a few more, as they say, you can never have too many pillows! Pillows and cushions add color and fashion flair to everything from chairs to chaises so, go ahead, indulge yourself!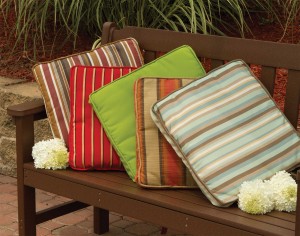 Add a Rug. An outdoor rug adds a splash of color to your decorating scheme and feels pretty great under bare feet, too! Even better, it helps to keep dirt, dust and moisture off of your deck surface, and is easy to clean.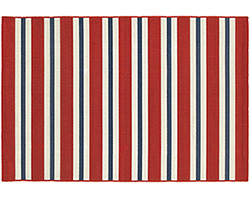 Quench Your Thirst. It's just so convenient to have cold beverages "at the ready" while you're relaxing on the deck. You can concentrate on having fun and not worry about having to trek back inside to get drinks for your thirsty crowd. Whether you want a simple serving cart, a refreshment stand or an elegant wine bar, we've got outdoor bar sets and carts which will suit you perfectly.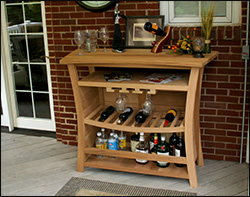 Don't Forget the Flowers. Your deck is a gateway to your garden and backyard and it should be just as fragrant and colorful. Planters and plant stands make your deck, not just a lovely place to spend summer days and nights, but become added "green space" for your home.
Don't Delay. It's time to "hit the deck." You'll find everything you need to make your deck simply amazing this summer at Fifthroom.com