Is one of your favorite rooms outside your house? If so, you need to give it the same special attention you would any other area of your home. If your outdoor room is your family's "go to" spot when the weather permits, here are a few ideas to make it standout:
Offer Great Seating. Loungers for the sun, comfy chairs for eating, drinking and talking and don't forget about some umbrellas for shade.
Height Matters. Make sure your stools or seats are the correct height for your outside counters and tables. Comfortable dining chairs are generally 19" high (for a 30" table.) Counters and bars are higher (36- 42 inches) so make sure your chair heights are taller than those surfaces.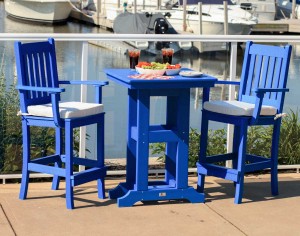 Make It Comfortable. Make sure to have great pillows on your seating and remember that everybody loves to put their feet up so, ottomans are a must.
Sights and Smells for the Senses. Decorative planters, filled with lots of beautiful flowers and/or fragrant herbs make your outdoor room a sensual oasis.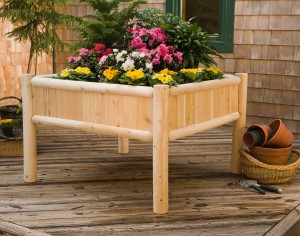 Have Fun with Colors, Patterns and Props. Abandon the notion that an outdoor room's decor should be utilitarian or dull. Pillows, umbrellas, indoor/outdoor rugs all lend a splash of color and allow you to show off your particular sense of style. After all, a giant pink flamingo is a great conversation starter!
Also, don't forget those items which will make your outdoor room even more welcoming like bar sets, fire pits and big screen TVs. If your family is like our family, your outdoor room is where you do all of your "living" spring, summer and fall. Make it amazing!