Unlike many other ancient structures, which have survived, but only as tourist attractions (Think: The Pyramids, The Coliseum, The Leaning Tower of Pisa) many, many bridges built long, long ago, are still used as (you guessed it) bridges! Which just goes to show that good engineering pays off in the long (very long) run.
The oldest surviving bridge, built in Greece in the Golden Bronze Age (1300-1200 BC) is the Arkadiko Bridge, which was originally built to be part of the Grecian military road system. Historians believe that the decision to make this bridge unusually wide came about because of the need to accommodate chariots on the roads. Interestingly, this bridge was constructed of limestone boulders, using no binding agents, which makes its continued usage up through today all the more remarkable.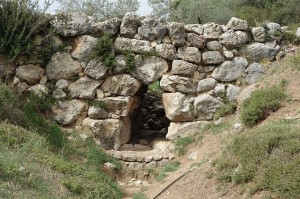 Ponte Sant'Angelo (Bridge of the Holy Angel) constructed in AD 136, is still in use today and is considered one of Rome's most beautiful structures. The bridge was originally built to connect the whole of Rome to Emperor Hadrian's mausoleum which was topped with a statue of the Archangel Michael. Romans believe that it was this statue of Archangel Michael that miraculously ended a plague in Rome in 590.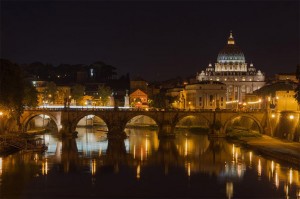 The Anji (also know as the Zhaozhou) Bridge, built in 605, is the oldest surviving bridge in China. Its name translates to mean: "Safe Crossing Bridge" and, at the time it was built, it was considered to be the most technologically advanced bridge in existence. This amazing piece of construction has stood the test of time having survived 10 floods, 8 wars, countless earthquakes and has only required repair nine times in its existence. (If only we could say that about our modern roadways!)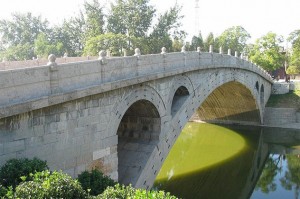 The point is: When you build a bridge to last, it's a thing of beauty for a very long time. Bridges are a bit of a specialty of ours here at Fifthroom.com; as a matter of fact, our corporate headquarters is mere miles from Pittsburgh, PA which is known as "The City of Bridges." So, it makes perfect sense that we are so "in" to bridges!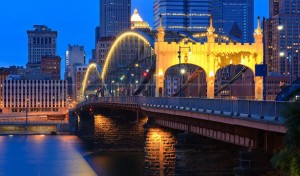 Bridges create a dramatic focal point in your garden, whether they cross a stream, connect two paths or simply grace a lawn. A bridge adds intrinsic charm to your landscape and curb appeal to your home. Our garden bridges are handcrafted from the finest woods and hardware and are designed to last for years, resistant to termites, rust and decay. So, while our bridges may not last for thousands of years (like the ancient Anji Bridge!) they will stand up to the test of time.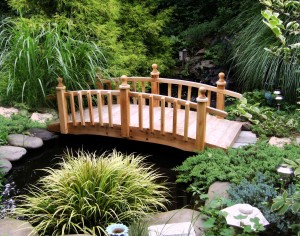 Our Red Cedar Eden Double Bridge is a customer favorite and will turn your backyard into a garden of earthly delights! Handcrafted with old world skill from solid western red cedar, this bridge is available in lengths of 4' to 12', measures 36" across and features a stunning picket fence design along the bottom rail. As one of our customers says: "Excellent product, easy and fun to assemble and I love the smell of the cedar!"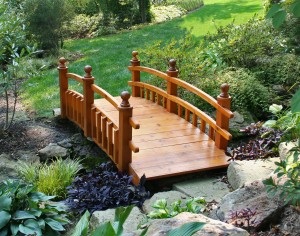 Elegant is one word to describe the Amelia Pine Single Rail Garden Bridge. Made of naturally treated pine, it comes in lengths of 4' to 12' and becomes more beautiful with every passing season. "It's perfect," says one very satisfied customer!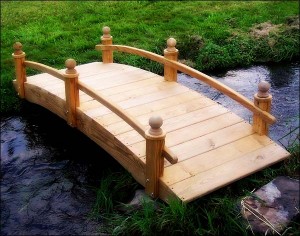 The Turned Spindle Rail Pedestrian Bridge is one of our most popular garden bridges and is available in cedar, treated pine, Highwood and vinyl. It's comes in a wide variety of widths and lengths so you can have exactly the size you need. Our customers say it best: "A well made bridge. Easy to follow directions and everything went together just as it was supposed to. Never had a kit of any kind fit together so well!"
All of our bridges are Made In The USA and are built with Fifthroom's enduring commitment to creating beautiful, top quality products which will last for years and years to come.