September will be here before you know it and new plants will be available at a nursery near you. Here are some of our favorites which bring renewed color and life to the fall garden.
Pansies. Pansies are a bright spot in the spring and, because they thrive in cooler temperatures, can be planted to bloom once again in the fall. Winter hardy pansies come in a variety of hues including: blue, purple, white, orange and yellow and will survive all winter in warmer climates and and continue to grow in cooler climates until the temperature dips below 32 degrees. They are amazingly hardy and can even pop up in the garden after a major snow fall.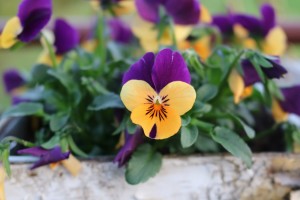 Plumbago. Plumbago is a workhorse plant which adds a touch of blue or white to the fall garden. This plant is extremely hardy up until frost but can get leggy, so be sure to prune it back September – November for continued blooms.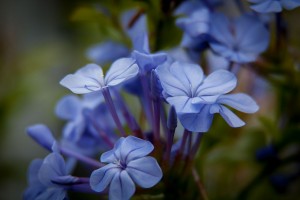 Lantana. Even if you don't have a green thumb, you can successfully grow lantana. This is an extremely easy-to-grow plant which blooms quickly and comes in a variety of colors (red, yellow, gold and white) which make a striking display in the fall garden. Like plumbago, lantana will keep on blooming right up until the first frost.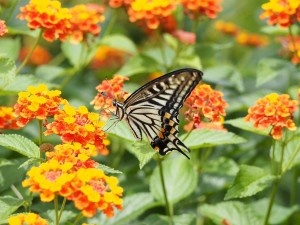 Japanese Anemone. Though this is a perennial which is best planted in the spring, Japanese Anemones grow so quickly, you may be able to plant them now and still see flowers this fall. This is a tall plant with lovely flowers in shades of rose, soft pink and white. The blossom is not unlike that of a cosmos and once this plant is established, if you deadhead regularly, the flowers will just keep coming and coming.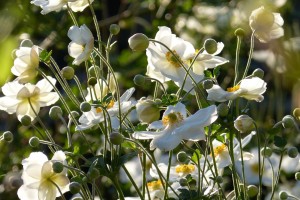 Though mums and asters are a mainstay of the fall garden, there are lots of other lovely flowering plants to choose from to keep your garden in bloom until the snow flies!