There are so many things to love about July 4th. Summer is in full swing, the weather is a bit more predictable than on Memorial Day (I've hosted more Memorial Day parties inside due to bad weather than I care to remember!) and, most likely, you are back in full "grill mode." We're pretty sure you've got the "broad strokes" of your July 4th party already planned but here are a few ideas our Fifthroom.com gang came up with that we think will make your 4th even more festive and fun.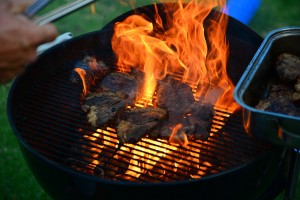 Show your colors! Fill your pots,  planters and yard with red, white and blue. Red and white flowers combined with a splash of blue look (and smell) amazing this time of year.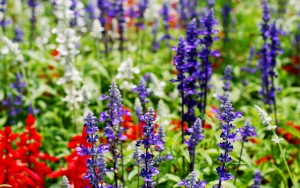 Start with some special snacks. Your guests will appreciate appetizers that not only taste great but look great, too. This American Flag Vegetable tray is easy to make and is almost (but not quite) too pretty to eat. Or, let family and friends munch on some Patriotic Popcorn, which adds dried blueberries and cranberries to popped corn for a healthy (and patriotic) treat.
Make noise. Get that party started with a fabulous playlist of America-centric pop songs by artists like Miley Cyrus, Katy Perry, Carrie Underwood and Beyonce. Crank up the sound system and say "Happy Birthday USA!"
Light up the night (and day!) Sparklers make fun favors for your Independence Day guests so put a box at every place setting and watch the fun begin. And, as day turns into night, light up your fire pit, sit back and relax while you and enjoy all the fireworks (and fireflies) that make this mid-summer holiday truly special. Happy Birthday, America!