During this time of year, certain simple pleasures just can't be beat. One example might be enjoying a warm cup of homemade apple cider by a warm fire. The warm fire isn't absolutely necessary but the cider is.
I remember absolutely despising apple cider when I was young. It wasn't until I attended an event that offered fresh, homemade cider that I changed my mind. The aroma and taste really brought on a sense of euphoria that no other drink can quite emulate.
Today, you'll learn how to make your own homemade apple cider in a slow cooker so you won't have to settle for anything less and you won't have to waste any time while making it.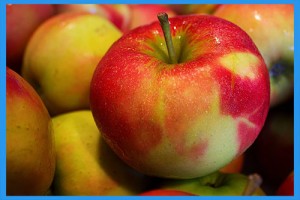 There are some benefits to making your own cider as well. First, the taste is significantly fresher than store-bought. Second, you can make it as sweet as you'd like. And third, your cider won't have any preservatives. That means that it will be vegan, gluten-free, and alcohol-free so anyone can enjoy it. (Of course, you can add brandy or bourbon if that's your thing.)
The scent of the cider is also an experience. While making cider at home, you can really transform the atmosphere. Not only the anticipation of the simmering cider will lighten people's moods, but the warm and fruity smell is sure to get everyone into the spirit of the season.
When preparing your ingredients for your cider, you can choose what size batch you'd like to make. If you plan to use a slow cooker, you may want to fill it entirely if you'd like a large batch, but you can choose what will work for you. Any leftovers can be saved in your refrigerator or freezer for later.
Ingredients:
Apples– Choose whatever type of apples you like the most. You can stick to one kind or mix them. Commonly, tart Granny Smith apples can be mixed with sweet Golden Delicious or Gala apples to give a range of flavor.
Oranges– To give your cider that rich citrus flavor, you should a few whole oranges. Peeled oranges will help to reduce the tartness of your cider if tartness is a concern.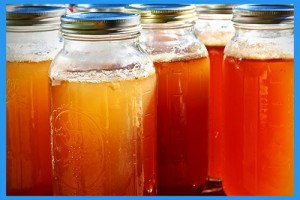 Sweetener– To sweeten your cider, you can choose anything that you'd like. Typically, maple syrup and brown sugar are good choices, but you might opt for honey.
Warming Spices– Some good spices to warm up your cider are whole cloves, cinnamon sticks, and perhaps fresh ginger, nutmeg, or whole allspice. Dried powdered spices will work also, but choose ones that you like and moderate the amounts you add.
Garnish– To finish off your cider, you might want to add cinnamon sticks or whipped cream.
Water– Water will serve as the cider's base.
What you'll need:
Cheesecloth or a Fine-Mesh Strainer– You will need a way to strain the cider after it is cooked, and both of these items are good options.
Wooden Spoon or Potato Masher– To mash and work your apples, these are the tools of choice.
Slow Cooker– This is where you will simmer and cook your cider.
Instructions:
Mix your ingredients together in a 6-quart slow cooker. You can add all of your apples, oranges, and warm spices and then cover them with water. Leave about an inch to 2 inches of space at the top.
Simmer your ingredients. You'll want to cover your slow cooker and cook your apple cider on low for 6 to 8 hours, or cook on high for 3 to 4 hours. The apples should be completely soft when it's done cooking.
Mash your ingredients. Now you can use the wooden spoon or potato masher to mash up all of the apples and oranges against the side of the slow cooker. This will help your ingredients release more flavors. Once, you've successfully mashed them, cover the slow cooker again and let it simmer for a little while longer.
Strain your ingredients. Use your cheesecloth of fine-mesh strainer to remove all of the solids still remaining in your cider. You may want to press these solids to release any extra juices still inside. Try to get as much out of them as you can so that you will have more of your clean, strained cider. You can save the solids or toss them if you'd like.
Add your sweetener. Now that your cider is clear of any debris, you can add the desired amount of your sweetener of choice. Be sure to taste it as you add your sweetener so that you get the amount just right.
Prepare your cider for serving. You'll likely want to serve it warm and may want to garnish it with cinnamon sticks or whipped cream, but it's really up to you.
And there you have it! Why not try making your own apple cider today and letting us know how it turned out? We, at Fifthroom.com, would love to hear some of your favorite seasonal recipes as well. Feel free to comment below.