There's no doubt that the gazebo is one of the most well-known and popular outdoor structures available. Have you ever wondered why that is? After all, with different outdoor structures to choose from, why is the gazebo so admired? Let's take a look at the advantages of owning a gazebo.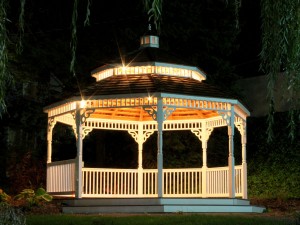 Gazebos have managed to stay in style for several of years. That's because they can be customized to perfection, especially with Fifthroom.com helping you out. Choose how your gazebo looks from either a rustic wood finish, or a sleek vinyl on the outside. Your ideal size for your gazebo is available, too. Some people prefer a small gazebo, while some would rather choose a huge one!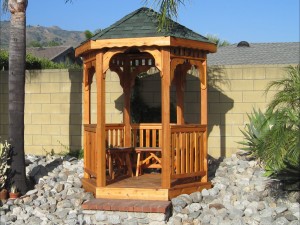 Customization doesn't stop at size. Fifthroom.com allows you to add more to your gazebo. There are several options for what railings you'd like, including the option to remove the railings if you'd prefer. You also have your choice of deck, braces, top railing, fascia, ceiling, roof design, roofing, fan, and cupola. Are you looking for a screened in gazebo? That option is available, as well!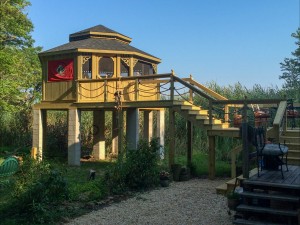 What can a gazebo be used for? Sitting in a gazebo is a relaxing way to enjoy the outdoors. All that you need are some benches or chairs to enjoy your gazebo to its full potential. It can shelter you from the bright, warm sunlight, or a calm, summer rain. Gazebos are great for special occasions, too. From an evening BBQ, to an outdoor wedding, a gazebo is an amazing structure to have!