It has been a long year and by now, you may be wondering if you'll ever be able to get out and enjoy a vacation. Well, if this upcoming season is any less turbulent than the prior ones this year, you may want to make an escape to some beautiful autumn destinations. Throughout the United States, many locations have been a magnet for summer tourism, but there are benefits to visiting them in the off season. Read on to discover more about why fall may be the time to pack up and go.
1. Grand Canyon National Park, AZ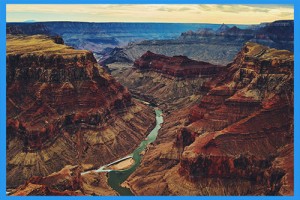 This location is a popular place year-round, and with good reason. It is home to the immense Grand Canyon, a geological wonder showcasing an array of layers of red rock. The sight is so majestic that people find themselves drawn to this location time and time again. During the fall, the weather is much more temperate, there are fewer people, and the room rates are lower for tourists. Autumn creates a period supreme for hiking and the breathtaking scenery is nearly unmatched. The North Rim Trail is open before mid-October, so plan accordingly if that is something on your list. You may also want to experience the scenery along the Grand Canyon Railway.
---
2. Adirondack Mountains, NY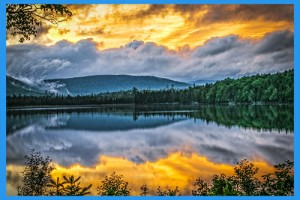 These mountains offer stunning scenery through both foliage and pristine lakes. Though, beautiful year-round, in the fall you can experience the vivid changing colors and crisp air during the month of October. You may want to be careful to pack multiple layers of warm clothing if you plan on hiking, as well. Temperatures around this time can be around 40 degrees Fahrenheit. Another good spot to stop at while visiting the Adirondacks is the Lake Placid Olympic Museum.
---
3. Sedona, AZ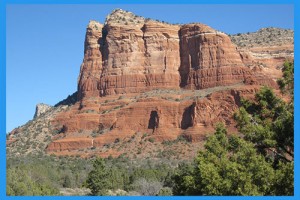 Between mid-October and mid-November, the temperatures are mild and the leaves of the Oak, Maple, and Sycamore trees begin to change color. This is when you would want to schedule a hike on the Baldwin Trail located in the Village of Oak Creek. Another good trail to hike is the Cookstove Trail located in Oak Creek Canyon. During late October into early November, there is also a Day of the Dead celebration at the Tlaquepaque Arts & Crafts Village.
---
4. Santa Fe, NM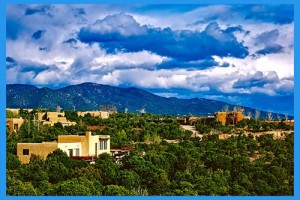 Take a ride on the Ski Santa Fe chairlift to view the aspens changing colors across the Sangre de Cristo Mountains. You may also want to take some time to enjoy regional flavors of wine at the Santa Fe Wine & Chile Fiesta. There is a three-day event during the month of October called, "The Santa Fe Indigenous Peoples Day Celebration," that may provide a highly sought-after cultural experience. You may even want to visit Albuquerque, New Mexico, located nearby, for their International Balloon Fiesta during the month of October.
---
5. Asheville, NC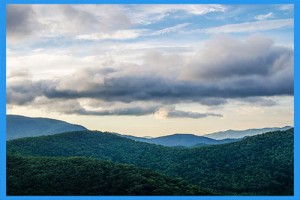 This destination is located along the Blue Ridge Parkway near the Appalachian Trail. If you visit between October and early November, you'll see a spectrum of vibrant colors on the surrounding mountains. You may even enjoy tasting craft beers from all around the city while on a brewery tour. Asheville is home to roughly 100 breweries, so you're bought to try something new.
---
6. Yosemite National Park, CA
The best place to appreciate autumn while in Yosemite may be in the Yosemite Valley's southern section; Glacier Point, Tuolumne Meadows, and other nearby areas. During this season, the leaves turn various hues of yellow, orange, and red allowing you to enjoy the splendor during outdoor excursions by means of hiking, biking, or taking a guided tour with the Yosemite Conservancy. If you're looking to avoid snow related road closures, you may want to opt for a trip in September.
---
7. Telluride, CO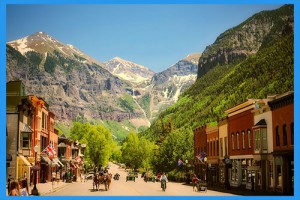 This location is well known for its winter activities but can offer plenty of adventure even during the fall. If you're looking to hike, October would provide the best weather conditions. Another seasonal attraction is the Telluride Horror Show film festival, where you can enjoy movies suitable for ushering in the end of October. There is also a gondola that offer's an extraordinary view of the surrounding landscape, but be sure to look into its operating hours before pulling out your camera. The gondola closes for maintenance from mid-October to late November.
---
8. Boston, MA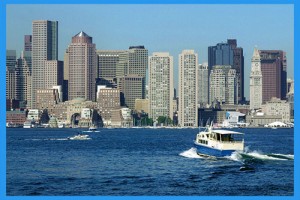 A good place to start while visiting Boston in the fall would be at the Boston Public Garden and Boston Common. Here, you'll get to see all the best of fall. Then you can explore the New England countryside by means of various tours and even attend events like the Head of the Charles Regatta and the Boston Arts Festival. You may also want to take the time to appreciate the many homely Italian restaurants once you've seen enough of the outdoors.
---
9. Charleston, SC
During the fall in Charleston, you can expect low humidity and less tourists. This means that not only will you see fall colors like never before, you'll also get an opportunity to better understand the history behind this beautiful town. Explore the cobblestone streets of "The Battery" and visit "Folly Beach" with a new sense of admiration. Charleston offers a vast selection of activities that can range from cultural explorations to sporting events and happenings catering to gastronomes. More traditional fall activities can be found at Boone Hall Plantation and Gardens if you're really looking to keep to the season. They offer pumpkin picking, corn maze adventures, and hayrides.
---
10. San Diego, CA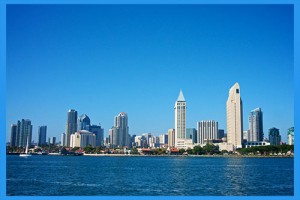 With temperatures around 70 degrees Fahrenheit in the autumn months, it is a great time to take advantage of exploring Balboa Park, as well as going to the beach or hiking up north on the trails located at Torrey Pines State Natural Reserve. There are always things to do. Many events and festivals take place nearly every weekend from September through November, so you'll always have a new experience waiting to unfold.
---
There you have it. Surely, there are many more fun destinations to visit not only during the fall, but during other times of the year. You don't have to feel limited to only one season to take a vacation and try somewhere knew. There are plenty of reasons to go out and experience how other locations fare in the off season. However, if you're more interested in staying home, you may consider taking a staycation. In that case, a good idea would be to visit Fifthroom.com and prepare the perfect backyard getaway. We have a wide selection of outdoor furniture, decor, and garden structures that will help bring the experience of a vacation home to you.