There are two kinds of people: the kind who start decorating for Christmas on November 1, and the kind that embrace the beautiful fall season and decorate with bright yellows, golds and oranges before busting out the red, green and glitter for Christmas.
If you're the latter, you're in luck! Here are some Thanksgiving décor ideas for the upcoming holiday.
Indoor
Think about what your Thanksgiving is shaping up to be. Are you hosting? If so, consider some of these creative indoor décor ideas. If you're not hosting, you can probably skip down to the outdoor section to focus on spreading that Thanksgiving holiday cheer to everyone who drives by your home!
Add some color to your fireplace mantle or a bookshelf. Grab some colorful leaves that have fallen from outside, or pick up some fake leaves from a local craft store. This a pretty easy décor idea: You can bundle them and distribute them across the mantle or shelf, drop in some white, yellow or orange pillar candles and you're done! You've created a warm, cozy, fall-themed display that's appropriate for Thanksgiving. When it gets closer to the holiday, consider hanging a banner that reads "Give thanks" or "Happy Thanksgiving."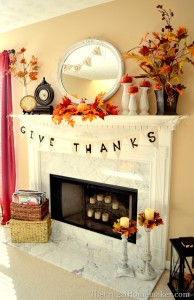 Get creative with your table centerpieces. Centerpieces are another easy way to warm up your indoor space for Thanksgiving. Whether it's your dining room table or kitchen table, you can easily set the Thanksgiving mood with one of these. And, you can probably find what you need for beautiful centerpiece at the grocery store. A great example is a pumpkin vase with fall flowers.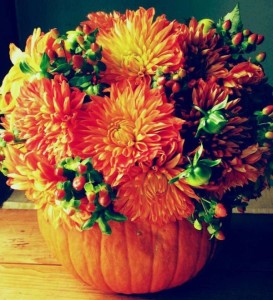 Outdoor
If you're more focused on your outdoor Thanksgiving décor, or even looking for ways to increase your curb appeal, check out these outdoor décor ideas: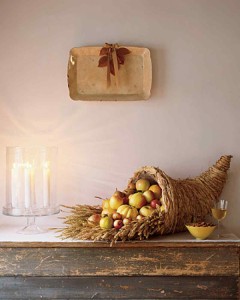 Use an empty wheel barrow for a front yard display. This approach is great if you have a front yard where you can place a larger display. Wheel barrows provide a lot of space to work with, so you can fill them with colorful leaves, pumpkins, large gourds, cornstalks, mums and vines.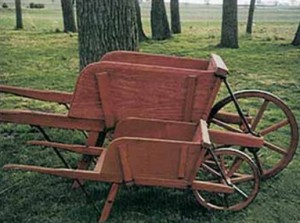 There's just a few weeks left to get in the Thanksgiving spirit! Head over to fifthroom.com to see if there's anything that will fit in your home for this Thanksgiving, or give one of our Project Advisors a call to brainstorm holiday gifts ideas for your loved ones – 1-888-293-2339.