You might be surprised to learn that the shed has a long, storied history. Ever since man has walked on the Planet Earth he has wanted to accumulate "stuff." When there was too much "stuff" to fit into prehistoric man's cave, he built a shelter aka a "shed" to protect his excess possessions. Archeological studies of ancient societies' sheds have provided some fascinating insights into their mode of living. Sheds in those days were used to store items which were essential for survival such as food and tools.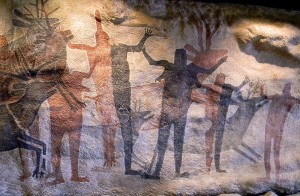 Today's definition of a shed is pretty straightforward: a simple roofed structure, typically made of wood, used for storage or shelter. But, modern sheds bear no resemblance to the rusty, unstable sheds we remember from childhood. Sheds today are sturdy and well-engineered and equipped with creature comforts such as electricity and plumbing. The look of sheds is also changing. Available in box and barn styles with design touches like cupolas, gabled roofs, skylights and window boxes, sheds are now created to beautify and add value to your property.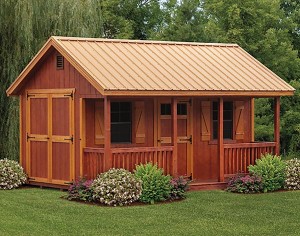 Storage sheds at Fifthroom.com come in a variety of styles and can be easily customized. One style is our Deluxe Estate Shed. You can choose from three different siding options: Cedar Lap, Dura-Temp or Vinyl and the sky is the limit when it comes to sizes, shapes and other options.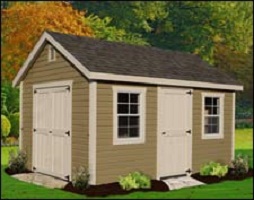 Our Gable Style Shed is a popular choice and offers four options when it comes to siding: Cedar Lap, Cedar Tongue & Groove, Dura-Temp and Vinyl. Like the Deluxe Estate Shed, this style can be customized any way you desire.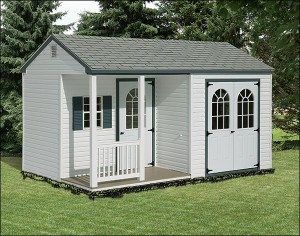 If you like a Barn Style Shed, we've got you covered with either 6 ft. or 4 ft. versions. Other sheds offered by Fifthroom.com include Hip Roof or Salt Box.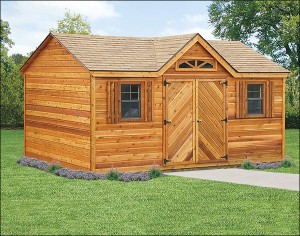 Our customers say it best for us: "Great product that is far above anything else on the market!" (Jack in Scottsdale, AZ) When you are ready for a beautiful, durable, versatile storage shed, check out what we have to offer at Fifthroom.com.