If your family is like our family you generally plan one "serious" summer vacation and then try to leave a couple of quick summer getaways (long weekends perhaps?) to serendipity! Here are some great places to go when you don't have a ton of time to spare!
1. Boston. Boston has got something for everything. It's a great sports town, (check out a game at fabled Fenway Park) is a place which is simply teaming with history everywhere you look from the Old North Church to Paul Revere's House and beaches are mere moments away.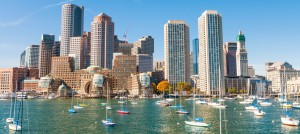 2. Nashville. Music, music music. Plus, amazing food and some of the nicest people you'll ever meet. Check out The Grand Old Opry and The Country Music Hall of Fame. Discover Belle Meade Plantation. And, for the kids there's Beech Bend Park & Splash Lagoon a mere hour away from city center.
3. Sonoma. With more than 425 wineries, towering redwoods and close proximity to San Francisco, Sonoma is a veritable dream vacation. Visit world-class resorts and spas, check out amazing restaurants, both casual and cool and drive along picturesque Highway One. You might just discover a castle or two along the way!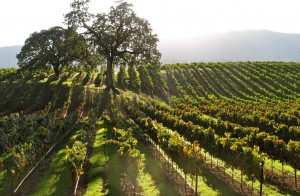 4. Bar Harbor. Looking to spend some time in the great outdoors but hate summer heat? Then, you'll absolutely love Bar Harbor, Maine! Acadia National Park is a must-visit destination and you can kayak, whale watch or just walk along the rocky shore to your heart's content. The area boasts several wineries and breweries, great restaurants and, if you like antiquing and old book stores, be sure to visit the world famous, Big Chicken Barn in nearby Ellsworth, Maine.

5. Seattle. Seattle isn't just famous for its coffee (and coffee houses) it's also known for its wonderful waterfront market, Pike Place Market, where you can find everything from crab legs to chrysanthemums. Get a panoramic look at the city in all its glory from the Space Needle (which is getting a major facelift over the next two years) or head out of town and enjoy the natural beauty of Mount Si.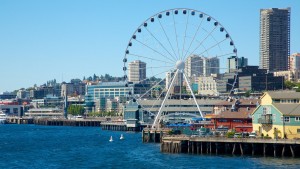 6. Chicago. Chicago is big city that feels like a small town with all of its great neighborhoods. Take in a game at Wrigley Field, cruise down the Chicago River or check out the lions (and the art) at the Art Institute. There's so much to do, you can't do it all in one long weekend but, it's a start.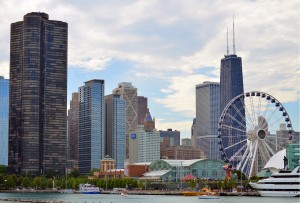 7. Santa Fe. Santa Fe is wonderful in all seasons but summer is an especially fun time to visit. If it's your first time in the city, take advantage of the guided tours (by tram or by foot) which will give you a great overview of the city's history, architecture and culture. Art, of course, dominates the city of Santa Fe and there are dozens of galleries where you can not only visit, but in some cases, pick up a lesson or two. Don't miss the Georgia O'Keeffe Museum and the New Mexico Museum of Art!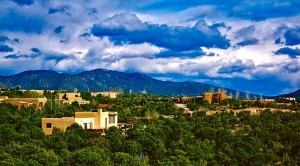 8. Harper's Ferry. Framed by the Blue Ridge Mountains and the Potomac and Shenandoah Rivers, Harper's Ferry, West Virginia is a breathtaking small town. The town is well known for its most famous site, John Brown's Fort, but the area offers so much more to visitors than just history. Hikers will love the challenge of the Appalachian Trail which rewards its visitors with panoramic views of the Blue Ridge Mountains and the river valleys below. Summer's also the perfect time to enjoy the rivers close up while whitewater rafting.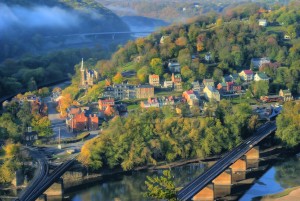 9. Anaheim. Long before there was Disney World, Anaheim was home to Walt Disney's first theme park, Disneyland. It's still there, in all its glory and just as much fun as its Florida cousin. But, Anaheim is more than just "theme park land." A mere stone's throw from Los Angeles, you'll find professional sports teams along with some of Southern California's very best beaches.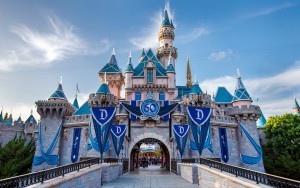 10. Philadelphia. Philadelphia is hot, hot, hot this summer and we're not talking about the weather. Besides doing all the normal stuff — visit the Liberty Bell, run up the "Rocky Steps," check out the amazing South 9th Street Italian Market, eat a Philly cheesesteak, you can take in some incredible concerts in July like Steely Dan on July 11 (the group's first tour since the death of Walter Becker) and Taylor Swift on July 13 & 14. And, just in case you didn't know this, the famous Love Statue by recently deceased artist, Robert Indiana, resides, (where else?) in the City of Brotherly Love!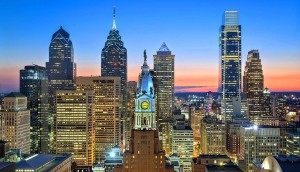 Whether you head east, west, north or south in the USA now's the time to take advantage of the good weather and head out to enjoy a fun-filled, last minute summer getaway!