Yes, it's true. Absolutely, everybody loves a rocking chair. New moms, youngsters, oldsters, babies and everybody in between. You'd think that rockers (the chair kind, not the musical kind) must have been around since the Stone Age, but, actually, the rocking chair was invented in 1710 when some enterprising person tied two roller skates to the bottom of a chair. (No, I am not making this up!) By 1787 the the term "rocking chair" finally made it into the dictionary, thus ensuring that this was a product which would be around for the long haul.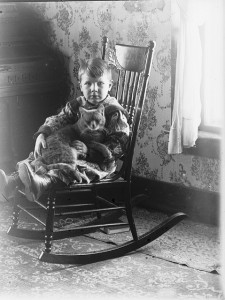 Fortunately for you, the rocking chair has come a long way since that guy tied a couple of skates to the bottom of a chair. A perfect rocking chair is not just about the rockers that define it; it's really about the details of its total construction that make it the perfect place to while away the hours whether you are cradling a baby or working on your laptop.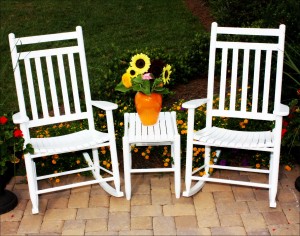 Our Long Island Rocker is an Adirondack-style beauty and works well on a porch, patio or deck. Made of sturdy polywood, it's maintenance-free and stands up to the weather season after season. Available in 12 dazzling colors, you can mix and match to your heart's content.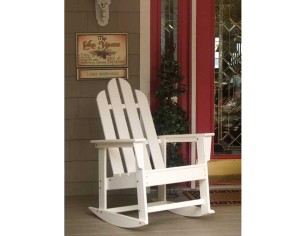 If you're a traditionalist, then our heavy duty Ash Rocking Chair is the rocker for you. Constructed from 100% handcrafted Ash, this rocking chair is incredibly durable and will look good and last for many years. Available in 7 delicious colors, our Ash Rocking Chair also features a head rest for super support and a double contoured seat.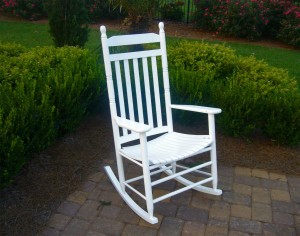 It's easy to fall in love with our Oak Highback Rocker. This luxurious rocking chair is made from Appalachian white oak and is sealed and coated with a clear, penetrating oil to give it a brilliant finish with incredible resistance to decay. The rocker is specially contoured to give you superior lumbar support so it will fit your back perfectly.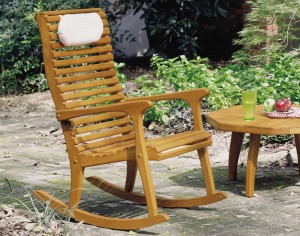 Our Pine Sunflower Rocker is not only beautiful and sturdy, it's really fun, too. Its unique design looks perfect in the garden and makes a great gift for all the gardeners you know. Featuring a high back and side arm rests, the Sunflower Rocker is made of treated pine and can also be stained if you desire.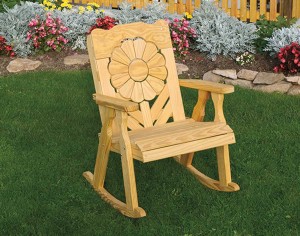 Let the good times roll (and rock) with one of our amazing rocking chairs. We've got an incredible selection in a variety of materials and styles and, as always, our products are Made in the USA. We guarantee, the minute you sit down in a Fifthroom.com rocking chair, you'll be seized by an overwhelming desire to stop working and RELAX.