Ok. The holidays are long over and we are on a trajectory to Easter. You could say, it's all downhill from here as we make a beeline toward spring. Just as you get the urge to make changes inside your home, it's also a great time to reassess your outdoor style for 2018. Here are some points to ponder:
1. The Furniture. Do you love the look of the furniture on your deck, patio or front porch? Is it comfortable? Stylish? Good quality? If you've answered "No" to any of those questions it's time for a change. Here's a tip. No matter what type of look you like, make sure when shopping for new outdoor furniture that you buy the best quality you can find. Once you've found something that you love, you'll want it to last for years and years to come.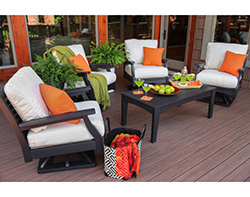 2. The Garden. Does your garden need an upgrade? Would a fountain or a garden bridge make it an even more peaceful retreat? How about a trellis or an arbor? (You can never have too many places to plant flowers!) And what about adding a beautiful garden bench so you can sit and contemplate your amazing garden? Now's the time to dream about your "perfect garden" and take steps to make it so!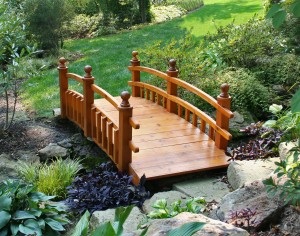 3. The Pool. if you have a pool, you do a lot of entertaining poolside! So, it's probably time to spruce up that area with a comfortable chaise lounge (or two or three!) and some matching side tables. You can add some extra flair with colorful coordinating pillows, too. And to save steps (and time) a poolside bar set will make it easy to keep your thirsty crowd hydrated on a hot summer day.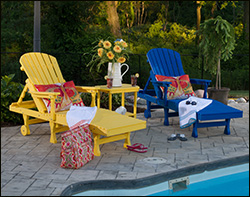 When the weather turns warm you'll be practically living outside so why not make your outside space just as comfortable and pretty as your inside space?? Don't delay. It's time to re-imagine your outdoor style now and Fifthroom.com can help!