Whether you're a novice gardener or an old pro, a potting bench can make your time in the garden much more fun and efficient. Instead of stooping over to work, a bench allows you to stand up and work at a proper, ergonomic level. It's a simple concept, but it really saves your knees and your back from a lot of pain! Fifthroom has a range of benches designed with features that you'll love.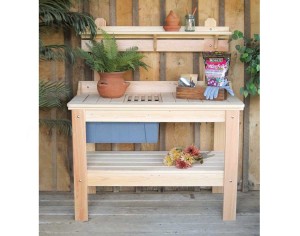 Our Cypress Potting Bench is one of our most popular. It comes with a pull-out drawer, a removable soil bin and two shelves for storage. Cypress really resists the weather, so, no matter what part of the country you live in this bench will hold up under sun and rain. This potting bench can also be stained in one of three different finishes, to match your style.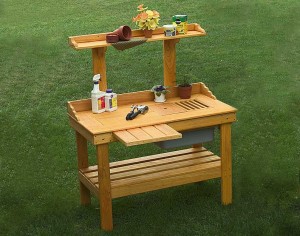 Cedar wood is longtime favorite of gardeners and landscapers, which is why we feature our Red Cedar Potting Bench that comes with a tilt-out soil box, zinc-plated hardware and (wait for it!) FREE SHIPPING!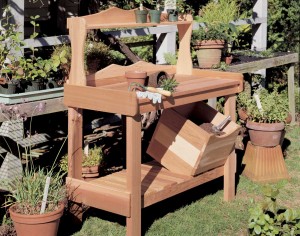 But we know you can't do all your outside gardening chores with just a potting bench, which is why we also offer a wide range of storage sheds to help you organize and store your garden tools, pots, bags of fertilizer & soil and so much more. For instance, our Cedar Tongue & Groove Saltbox Shed comes in a variety of sizes so that you can find one that'll work perfectly on your property, anywhere from 8′ x 8′ to 12′ x 16′. And it's fully customizable! Use our Online Wizard to help you select the right windows, doors and roofing material. Or add a cupola or flower box.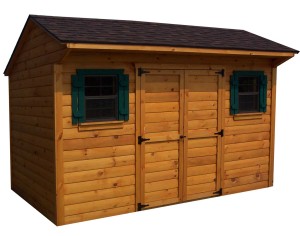 Gardening season is upon us so, hurry up and get growing!