While snow is on the ground one of the last things you may be thinking about is an outdoor project. But, in fact, this is the perfect time to start strategizing. Get moving on a game plan to transform your backyard into the outdoor showplace you've been dreaming about for years. Here are just a few reasons why winter planning for a spring project makes sense:
1. Your Yard Is The Biggest Room You Have. (We might even call it your "Fifthroom!") This space takes as much planning as adding on an addition to your house. And, it needs to be not just beautiful, but also work aesthetically with the home you already have. Think about what your family needs, what you want to do in the space and don't be afraid to seek out inspiration and advice. You'll find ideas on Houzz and Pinterest and, here at Fifthroom.com we're glad to help you, too.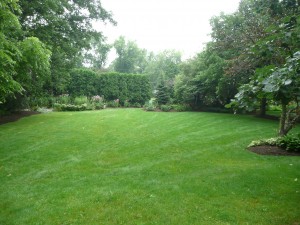 2. Transformations Don't Happen Overnight. Communication between you and your contractor takes time. There's a natural "back and forth" which needs to occur to get to the point where a plan can take shape. In winter, contractors who specialize in outdoor projects are more accessible, giving them more time to devote to your project.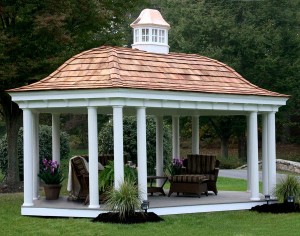 3. You'll Need To Apply For Permits. No matter where you live, your municipality will require that you file applications for permits to begin construction. Applying for permits in the cold weather will likely expedite the process, since your local government is probably not being inundated with construction permit requests in the winter. Also, if you are part of one, double check with your HOA on any rules or regulations it might have concerning the work you are planning to do.
4. You Go To The Head of The Line. Typically, once the weather warms up, outdoor project contractors are already several weeks into their season. Getting a jumpstart on your project now means that you will "go to the head of the line" and be able to start construction early in the spring season.
Fifthroom.com is a leader in outdoor design and garden structures, from pergolas and arbors to garden bridges, benches, chairs and more, so be sure to browse our site and let us know if you or your contractor need any help at all. Most of our structures are fully customizable and can fit into any design scheme easily. OK. It's Time. Ready, Set, Get Planning!