Where I grew up, a lot of the grand old homes in town had pergolas on their property, often laced with wisteria or other flowering vines.  But, for the life of me, I didn't understand the concept.  I mean, as a ten year old, the idea that you had an outside structure that essentially had no roof, was beyond my comprehension!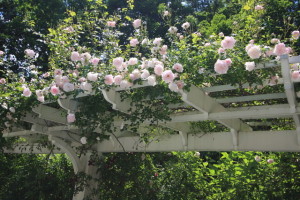 Flash forward.  Yea, now I totally get it!  Pergolas, which have a long, long history going back many centuries, are beautiful and useful exactly because they don't have a solid roof.  They allow you to define how much or how little sun you want to let in, while removing the need to worry about snow-load or other roof maintenance issues. It's a definite win-win!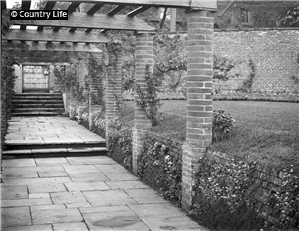 The word pergola is Latin and means "projecting eave," which is an extended roof or arbor. Formerly used to cover public walkways or roads, or as extensions of buildings, pergolas are now a must-have item in the very nicest residential gardens and backyards.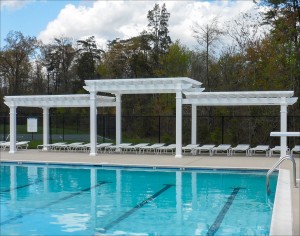 At Fifthroom.com we offer a huge range of pergolas which are endlessly customizable.  Choose the style and the mount, the material (everything from low maintenance vinyl or aluminum to beautiful cedar and treated pine) and the size. And along the way, our website wizard takes you through the process step-by-step to make it very easy to do. Still not sure if you're up to this?  Well, then just get on the phone or go online with one of our representatives and they'll walk you through the entire process.  They'll even talk to your local contractor if you don't want to do the work yourself. 
Today it's easier than ever to pick the perfect pergola for your outside space! See what Fifthroom.com has to offer now.