Mother's Day in the United States is celebrated Sunday, May 8, 2022, and it's meant to serve as a day to honor our mothers: their tireless dedication, love, sacrifices, and support. When you think of all the little and big things moms do and will continue to do, one day really isn't enough. As my mom says, "It's the thought that matters." As usual, my mom is right.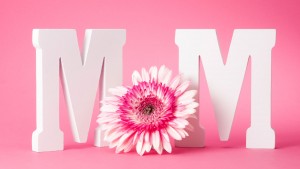 History of American Mother's Day
Mother's Day started in the United States in 1908, and it became an officially recognized holiday in 1914. Americans owe Mother's Day to Anna Jarvis, a West Virginia daughter who created the day to honor the amazing women we know as "mom." Jarvis' mom passed away in 1905 and she was then inspired to organize and create the annual celebratory event in her honor. Jarvis started what we now recognize as Mother's Day in her local West Virginia church. She then began a massive letter writing campaign to newspapers and politicians for recognition of the day. By 1912, many local organizations recognized Mother's Day. In 1914, President Woodrow Wilson signed a measure officially instituting Mother's Day as the second Sunday in May.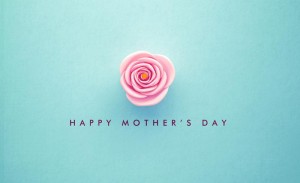 Anna Jarvis Denounces Commercialization of Mother's Day
Jarvis eventually turned against the commercialization of the holiday she created, denouncing the day entirely. Jarvis wanted Mother's Day to be personal; she wanted us to wear a white carnation and attend church services. By 1920, she was quite vocal against what Mother's Day had become: to her, impersonal and commercialized. She launched lawsuits against groups using the name "Mother's Day," spending all of her money in the process. Jarvis passed away in 1948 after completely disowning the holiday and lobbying the government to remove it from the national calendar.
Mother's Day Today
Although we have Jarvis to thank for the creation of Mother's Day, how we celebrate or even if we celebrate it, is certainly personal. I'm lucky enough that my mom is still alive, and I get to spend the day with her. I'm aware, though, that Mother's Day can be tricky for a lot of people. If you wanted children and couldn't have them, if you lost a child, if you lost your mom, or many other circumstances can make the day painful. I honor all the mom's: the doting pet moms, the amazing aunts and godmothers, those who don't have family, and those who choose not to be with theirs for their own reasons. Any definition of "mom" is valid, no matter the circumstances.
From all of us at Fifthroom.com, Happy Mother's Day! We honor you and thank you.