What an irony. Mankind spends a couple of million years perfecting homes that shield us from the elements and what happens? An estimated 3 million people a year build sunrooms specifically designed to bring nature back into their homes.
Sunrooms first appeared as "winter gardens" in 19th century England. Wealthy Brits with a passion for plants erected glass-walled rooms for growing flowers and vegetables during the off season. Flush with money, dukes, earls and even a few non-titled mortals turned these "winter gardens" into virtual crystal palaces with etched glass, cupolas and other period touches. They soon discovered that these cozy, sunny spaces were a nice contrast to their massive manor houses. With furniture added, their glassed-in winter gardens became the perfect place for afternoon tea or a garden party.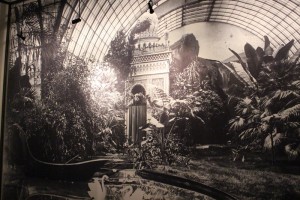 Sunrooms have once again popular, particularly because of the invention of energy-efficient window glass and solar panels. Windows were once considered "holes" in your insulation, where all your heat would escape in winter and your air conditioning in the summer, but that is no longer the case. Glass types for sunrooms include: single-glazed (a basic window with the least amount of insulation,) double-glazed (two layers of glass with air or gas trapped in between for more insulation,) triple-glazed (the most expensive but best at preventing heat loss) and tempered glass, a stronger, safer glass which fractures into small, relatively harmless pieces when broken.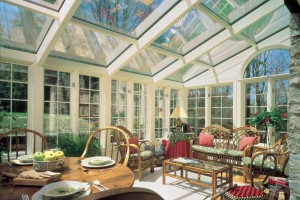 Mother Nature will bathe the inside of your sunroom with beautiful light but other decorating choices are up to you! When it comes to furniture, remember that a sunroom is not the place for antiques or delicate fabrics. Wicker or synthetic wicker are great choices since these types of materials have graced sunrooms for many years because of their classic beauty and durability. Check out this Wicker Sands Settee with Cushion which comes in 6 colors along with 12 cushion choices! Not only is this settee incredibly comfortable, it's also strong. With a welded aluminum frame, this piece will grace your sunroom for years and years to come! Choice a matching chair, ottoman, and you'll have a gorgeous sunroom where family and friends will love to relax. (And what's even better, all of our Wicker Sands pieces ship for free!)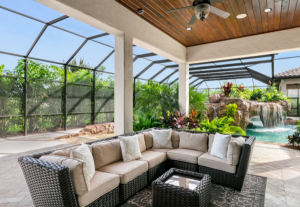 When it comes to carpeting in your sunroom, choose wisely! Because of the extra heat and sunlight coming through your windows, you'll need to think in terms of indoor/outdoor carpeting which will wear well under these conditions and not fade. Here, Fifthroom.com's got your covered with lots of stunning options in a variety of colors and patterns. Even better, these beauties will encourage a relaxed atmosphere when you entertain since they wear well and clean up easily!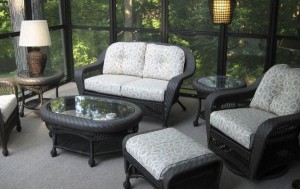 A sunroom is a great addition to a home for many reasons (more space, natural light and added value to your home) but, no doubt, the best reason for having a sunroom is so that you can enjoy nature every single season of the year! Go for it!