You may not realize it but, without greenhouses, there might never have been sunrooms. Greenhouses were first constructed in Italy in the 16th century. Called "giarndini botanici" (botanical gardens) they were originally constructed to house the exotic plants which Italian explorers brought back from the New World. It didn't take long for the popularity of greenhouses to expand throughout Europe, usually found as separate structures on the estates of the wealthy. It naturally followed that the value of the greenhouse concept would soon lead to the creation and instant popularity of sunrooms.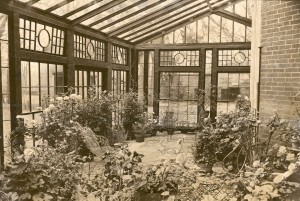 Sunrooms, also called solariums, were, at that time, built onto existing structures and most often had three walls composed of floor to ceiling windows. Soon, also common in hospitals, sunrooms were used to help patients recover from illnesses such as pneumonia, influenza and tuberculosis.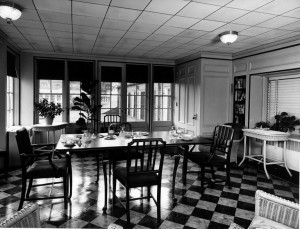 Today, sunrooms are more popular than ever. Their energy-efficient properties make them extremely attractive to 21st century home owners. Sunrooms, these days, are detached from homes and are more than just a place to soak in the sun. They function as home offices, spas, guesthouses, cabanas and/or entertainment areas.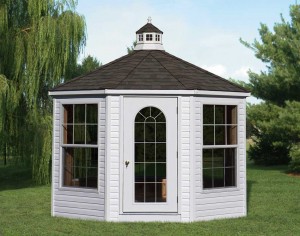 A Fifthroom.com sunroom is an easy, cost-efficient way to get all the benefit of having an extra room without having to add an addition on to your home. At Fifthroom.com we offer several styles of sunrooms including: Octagon, Rectangle or 8-sided Oval. Octagonal sunrooms work particularly well as cabanas, where your guests can change into swimming attire. They're even a bit reminiscent of seaside changing rooms of old! Our oval sunrooms lend themselves to many different uses. One of the most popular features on this particular style sunroom are our decorative double glass doors. Customize any of sunrooms with our online Design Wizard. Choose your style, size, color of vinyl siding and trim to complement your home, garage or gazebo.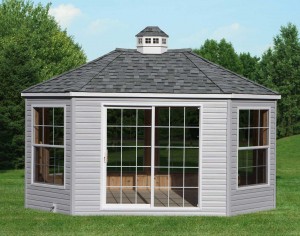 Our clients say it best: "Great value, great construction, very professional! From the first phone call to the final construction on my property, everything went smoothly." ("G" from Pennsdale, PA)