We know. It's hard to believe we have a mere 30 days to go until March 20, The First Official Day of Spring! When it comes to getting ready to resume your "outdoor life" there are endless ways to spruce up your space. For instance:
How About A New Bird Feeder? Put out the "welcome mat" for birds returning to your backyard this Spring with a decorative, yet practical, bird feeder. Our Mayfield Painted Gazebo Bird Feeder is a beauty and, even better, is on sale now with Free Shipping! Also on sale now is our French Bronze Dragonfly Tube Bird Feeder with its rain-proof wrap around tray. And if you love Orioles, our Poly Lumber Oriole Feeder, will be perfect for you.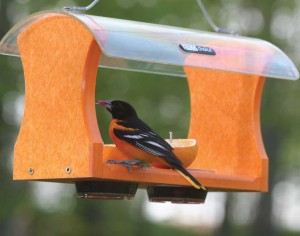 Is It Time For A New Mailbox? Whether you want plain or fancy, Fifthroom.com has a mailbox that is sure to appeal! Our pretty News Mailbox comes in 11 colors and is made from top grade, decay-resistant wood so you'll have it for years to come. Right now it's on sale and ships for free. If you are fascinated by lighthouses (as we are!) you'll love our stunning Nallen Lighthouse Mailbox which is on sale now. This mailbox comes in 11 colors (exterior and trim colors!) and has a solid cedar roof to keep it protected from the weather.
Are Your Planters In Need Of An Upgrade? Too often we settle for planters that aren't quite right. They either lack style or can't stand up to the weather (or both.) Resolve to make this spring the time you finally get the planters that are beautiful as the flowers you put in them! Our White Cedar Planters are a customer favorite, combining style with durability. 17 colors to choose from and it's the perfect time to buy since they are on sale now. If you like the look of natural oak, then our Oak Planter (Set of 4) is sure to please.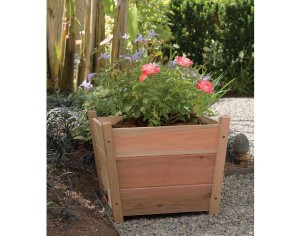 The clock's ticking so take advantage of sale pricing and free shipping on the item you love at Fifthroom.com now.