With all of the fun and high-tech gadgets out there to give your loved ones for the holidays, we thought you might still be wondering what would truly make an impression. It's hard to give a gift that will give back nowadays. Even if you give a new device, it may need to be upgraded in the near future, and likely forgotten. With that said, we have an interesting idea that may at the very least sparks some new ways to make memories.
Here is why a goldfish would make a great last minute gift.
Goldfish are great for all ages. They're ideal starter pets for children, instilling valuable lessons in responsibility and care. They are rather hardy fish and the easiest freshwater fish to maintain.
If they are properly fed and maintained, they can live up to ten years or longer. They can even grow to the size of their tank.
Goldfish are quiet pets and relatively low maintenance. It takes about 20 minutes a week to maintain your fish.
They come in a wide variety of styles and colors so you can find a special one. Finding these fish isn't too difficult, either. Plus, they come at a low cost.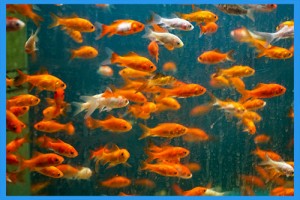 They add a natural touch to your home. Even the soft sound of water and the colorful aquatic foliage can be therapeutic. Aquariums have been known to reduce anxiety and blood pressure. Watching goldfish can even improve your appetite.
Goldfish are friendly and get along well with each other. If you think your fish needs a friend, go on and get another one.
They don't take up much space and their tanks can even be used as a nightlight.
People with allergies can take care of them. (Though, those with goldfish eating cats may not.)
These fish are very inexpensive. There are plenty of starter kits that have everything you need for a fairly low price.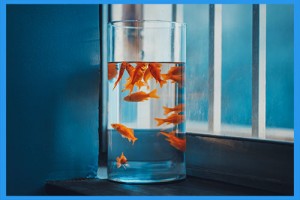 You can have a lot of fun creating a decorative tank for them. Some tanks don't even require water changes or cleaning. There's even an option for a tank with an automatic feeder for when you go on vacation.
They have a personality and you'll learn to love them. Just their presence can make you smile and remove any sense of loneliness. It's always fun to give them a name, too.
Goldfish can be inspirational and increase your creativity.
They are very peaceful and majestic, not to mention cute.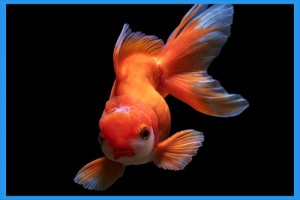 They are great for a variety of places, whether it's your bedroom, living room, a waiting room, or office.
These pets a great for busy people because they're not very needy.
There's a lot you can learn about these fish and that may encourage you to learn more about other things.
Goldfish can be rather entertaining and will listen to you when no one else does. They're little companions that are happy to see you.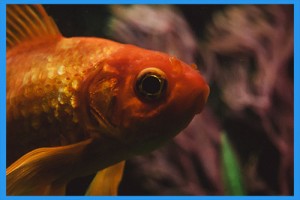 When they've lived a long life and it's time to let go, they're small enough that it won't take too long to prepare a goodbye ceremony.
With all of the gift ideas out there, something simple and completely unique might just be the gift that is remembered the longest. A goldfish is special because no one else has your fish. It's your own little friend that can't be duplicated.
If goldfish aren't your thing, visit Fifthroom.com for other interesting finds that might just be what your loved one is looking for.