At Fifthroom.com we know that good taste should not be left indoors. So we're here to help you step up your outdoor style. And, to make it even easier to get the look you love, we've putting hundreds of items on sale, right now.
Adirondack Chairs. Everybody loves Adirondack Chairs and this week some of our most popular styles are on sale. Like our Treated Pine Folding Adirondack Chair which has extra deep seating for maximum comfort and folds for easy storage. Regularly $329, it's sale-priced at $299 and shipping is free. Customers tell us that the Poly Lumber Adirondack Chair comes as close to perfect comfort as it gets. Available in 12 great colors, buy now and you'll save $80.
Porch Swings. There's never been a better time to buy a porch swing if you've been wanting one. We've got several on sale in both natural and synthetic materials including our Treated Pine Fanback Porch Swing, our Poly Lumber Casual Back Swing, the Red Cedar American Classic or the Cypress Rollback Swing. For a limited time, all are available at sale prices and all ship for free.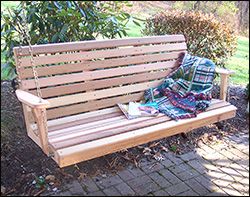 Chaise Lounges. If you love to "lounge" we've got just the thing for you. Our Poly Lumber Comfo-Back Chaise Lounge is one of our most popular items and for some very good reasons. It's sturdy, durable, maintenance-free and comes in 21 amazing colors. Right now you can save $91 on each chaise, pay no sales tax and get free shipping, too. It just doesn't get much better than that!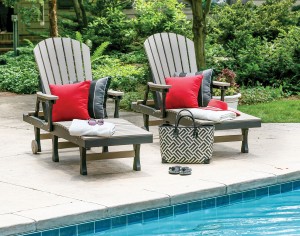 Outdoor Bar Sets. You've needed one all summer long and now's the time to buy! The Poly Lumber 5 Piece Bar Set includes the bar plus 4 stools, comes in 21 colors, is maintenance-free and right now you'll save $200 on the set and pay No Sales Tax. And, of course, just to sweeten the deal, we'll ship it for free.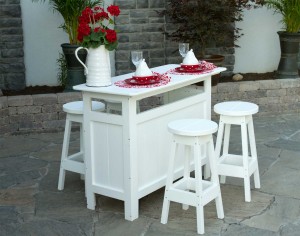 If you want, it, we've got it. To celebrate the end of summer we've got hundreds of items on sale (most with free shipping, too!) Want to upgrade your outdoor space?? This is the best time to buy! Check out all that we've got to offer right now at Fifthroom.com.