Landscaping is a big business in the USA. And more than 60 percent of that industry consists of contractors operating outside conventional licensing guidelines. Selecting reliable professionals and negotiating a fair price for goods and services takes some understanding of how landscapes are designed and built. Here are some things you need to know in order to get started down the right garden path:
Landscaping consists of three phases: design, cost estimation and bidding and construction. The major players are landscape architects, landscape designers and landscape contractors. If you were to build a new home, your first step would be to hire an architect to design and prepare plans. The plans would then be put out to bid to different general contractors to find the best combination of skilled contractor and reasonable construction cost. After making a selection construction can begin. Design and construction of your landscape should be done exactly the same way.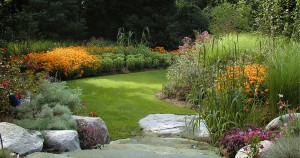 In most states, licensing procedures stipulate that anyone wishing to become a landscape architect must meet strict educational criteria and complete a lengthy period of apprenticeship. Candidates must also pass rigorous examinations prior to being granted a license. The cost of hiring a landscape architect generally ranges from a low of $50 per hour to more than $100 per hour. However, if you are well-prepared and know what you want, far fewer hours will be required.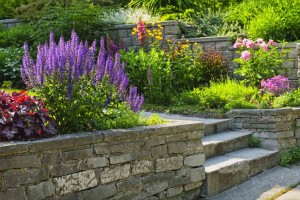 If the services of a landscape architect are not feasible there are lots of individuals who have strong backgrounds in horticulture and extensive hands-on experience yet do not qualify for a license because they lack the formal training and apprenticeship. Regardless, they may be an acceptable alternative and be capable of great landscape design and planning at a much lower price than a landscape architect. Whoever you chose, be sure to investigate potential designers thoroughly, check their references and most importantly, visit their completed projects yourself to make sure your candidate is able to successfully design the type of project you have in mind. Rates for non-licensed landscape designers can be as low as $20 per hour or as high as $50 per hour.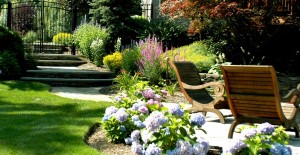 If you feel comfortable with a landscape contractor who has a good local reputation, you may want to have he or she design the project. This is tempting when the design service is free of charge, but a contractor usually requires the assurance of a contract for construction which, in the long run, may not be the most cost-effective strategy. For a fee, some contractors may be willing to design and draw up plans without bidding restrictions. Whether you pay for plans separately or they are part of a construction contract, insist of having your own copy of the detailed plans so you know exactly what you are going to get.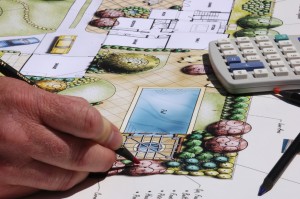 The landscape contractor is responsible for both cost and materials estimates and the actual construction of a landscape project which will more than likely include installation of a sprinkler system, soil preparation, grading, concrete and/or carpentry work, outdoor structures, shrubs, bedding plants and lawns. Most states have laws mandating that landscape be licensed, bonded and fully insured. With average installation costs starting at $5,000 and rising rapidly into five digits you can see how much financial risk is involved.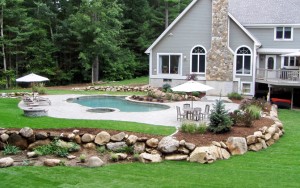 Here's a checklist of factors you need to consider before making a final decision about a landscape contractor:
1. A Team Approach Works Best. Generally the best landscaping designs come about when the designer, the contractor and the homeowner work together to bring about the best end result. Everyone comes to the table with special skills and knowledge so, take advantage of that fact.
2. Be Sure to Check Portfolios and References. Don't simply take a person's word for what they have done and who they have worked for. Check their websites, look at their work and, most definitely, talk to other homeowners before making a final decision.
3. Check Affiliations and Certifications. On-going education and re-certification is critical for landscape designers so be sure to check and see if the designers on your short list have the necessary credentials.
4. Make Sure Your Landscape Designer Is Licensed and Bonded. Make sure any potential candidates for your job carry the appropriate license and bond for the work you are having done.
5. Don't Forget About Liability Insurance. The landscaping design company you choose should carry, at the very least, enough insurance to cover the cost of your home. Costly mistakes are rare, but they do happen.
6. Make Sure The Cost Is What You Can Afford.  Make sure your landscape designer is bound by contract to stay within your stated budget.
7. What About "Green" and Organic Considerations? If environmental considerations are important to you, including: soil preparation, plant selection, water conservation and avoidance of chemicals, make that very clear to the landscape companies on your short list.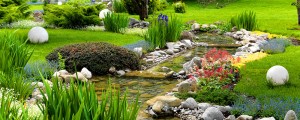 Take the time to find the right professional to create your outdoor "vision." How your lawn and garden look is every bit as important as the design of your home.