If you live in an area that has traditional seasons, you know that a backyard in winter is a pretty sad place. Trees with no leaves, a garden without flowers and, at least some of the time, snow on the ground. Which is why when summer comes you need to step up your game and enjoy your backyard every minute that you can. We're pretty sure that you're already an expert in the "traditional" ways to have backyard fun but here are a few ideas you might not have thought of, or at least, haven't done lately.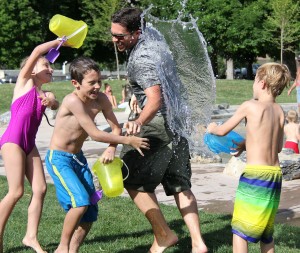 Make it bright! Nothing is prettier on a summer evening than white lights strung along your pergola, trellis or gazebo. For fun, combine strings of mini lights with twinkling icicle lights. Amazing! You might just decide to keep them up all year long.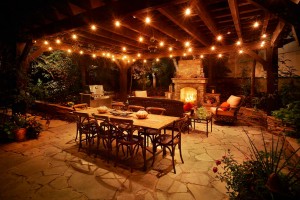 Have a movie night. Turn your backyard into a DIY drive-in theater by finding a movie you love, renting a projector and inviting a few friends over. Nothing says summer like a movie projected onto a big white surface (try a sheet) under the stars. Pop some popcorn, put the drinks on ice, get cozy in a comfy chair and enjoy!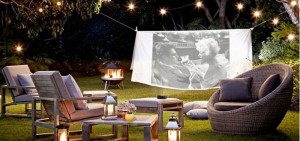 Sleep out under the stars! When summer is upon us, nothing is more fun than pitching a tent, a sleeping bag, an air mattress or just a big old blanket and sleeping outside. It's like camping but even better. The kitchen and the bathroom are mere steps away! If you're a stargazer, you will be (well, almost) in heaven.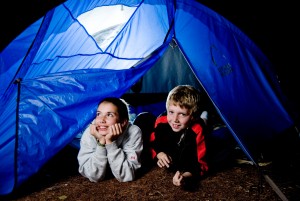 Put your game face on. Games that are traditionally thought of as indoor-only can easily be brought outside. Try outdoor chess, Twister or Scrabble which are almost as much fun to make as they are to play. Water balloons strung up as a pinata not only look great but are great entertainment, too.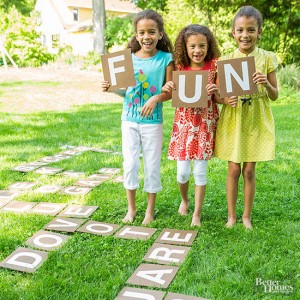 Make s'mores. While you probably could make a s'more inside, why would you want to? S'mores are the ultimate, gather-round-the-fire snack, so, light up your fire pit, grab some skewers, graham crackers, marshmallows and chocolate and enjoy the ultimate guilty pleasure!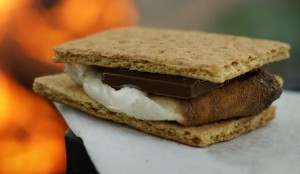 Kick back in the backyard and let your creativity and fun flow — all summer long!