Even though the night air is getting a bit cooler, you can still keep entertaining outside. Autumn weather is crisp and refreshing and the natural colors of fall are spectacular. But, before you send out the invites for your fall party here are some tips to make your soiree spectacular!
Keep everyone comfortable! Even though day temperatures are still warm, as soon as the sun goes down, it gets a bit chilly. Make sure to have heat sources (lamps and/or fire pits) nearby and keep a few blankets on hand, too.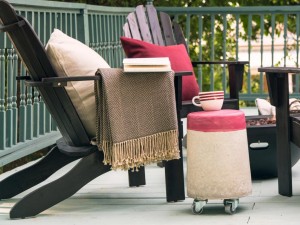 Serve dinner before the sun sets!   Make your guests' arrival time is early enough so that you can take advantage of a bit of daylight and extra heat. Eating great food while watching an amazing sunset is just a bonus!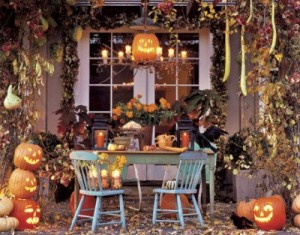 Have a great dining set (or 2.) Along with a beautiful setting and invigorating cool temperatures, a successful party depends upon a comfortable, durable outdoor dining set. At Fifthroom.com we have dozens of beautiful dining sets that will complement your style and your budget. One particular favorite is this Poly Lumber 7 Piece Oval Dining Set which is available in 10 amazing colors. If Mission is your style, you'll love our Poly Lumber 7 piece Garden Mission Dining Set. This set includes an oval dining table, 4 side chairs and 2 Captain's chairs with 21 gorgeous colors to choose from! Whether your taste runs to teak, cedar, pine or synthetics, we've got a dining set that you'll love.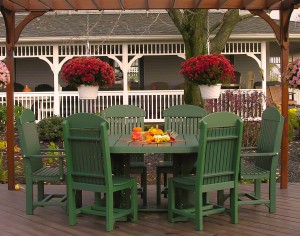 Use seasonal decor. Pumpkins, corn husks, orange and yellow flowers make lovely table accents and, as you get closer to the end of October, you can have lots of fun with some Halloween decorations. (Skeletons, anyone?)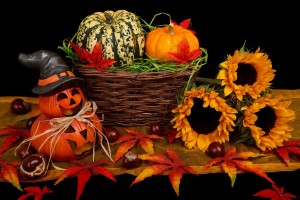 Finally, light things up! You can party on late into the night with great lighting. Go for a combination of whimsical (twinkle lights) and practical (LED cap lights) lighting to keep your guests safe as well as entertained.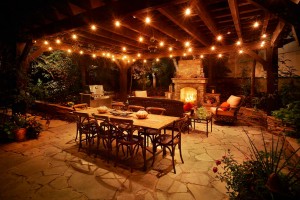 With a little creative planning you'll find that your outdoor entertaining is even more fun in the fall!