Throughout our Countdown to Spring, we've discussed outdoor furniture and outdoor structures. However, we've overlooked garden decor until now. One of the most sought out products in that category is the arbor. An arbor is a fantastic decoration for outdoors! Why should you consider placing an arbor in your backyard?
They do not take up much space. Arbors are not room consuming structures. An arbor can be set in any yard, big or small. Don't allow lack of space be an excuse!
They're easy to place anywhere. You truly do not have to have a specific place to put your arbor, unless if it's an extremely large sized structure. You could place an arbor in your garden, across a pathway, or simply in your yard. If you find that your first location failed to work, then you have the option to move it elsewhere.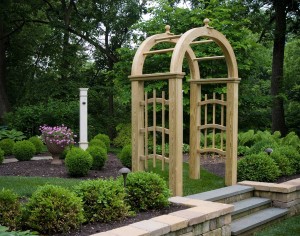 They add "something" more to your yard. Have you ever wanted to add something more to your yard, but you couldn't quite put your finger on it? Maybe that "something" is an arbor. With a variety of shapes, sizes, and colors to choose from, there's no reason why you won't be able to find the perfect arbor to match your style.
More can be added to them. Some people are only interested in the arbor, while others may have something additional in mind. It's common to see arbors with swings, benches, gates, or wings. Certain arbors have a combination of all of those additions, too. It's a nice way to give your arbor something extra.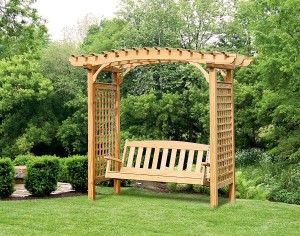 Special occasions are perfect for them. Not only is an arbor great for any time of the year, but they're also useful when it comes to special occasions. Weddings, parties, and other events use arbors as a decoration piece. An arbor stands out during a special occasion, and is a great background for photographs!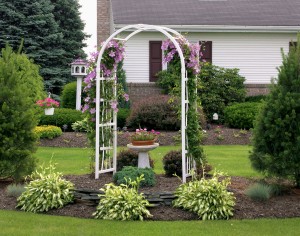 Has an arbor struck your interest? If so, check out Fifthroom.com to find an arbor that's right for you!