I don't know about you, but when I invest in summer annuals I want to purchase plants which will flower from spring through frost. Perennials come and go throughout the season, but annuals (the best, most reliable growers) should "hang in there" until fall. My garden motto, so far as annuals goes is: "If you don't grow, you go!" Over the years, I've embraced some favorite annuals which look good, smell good, stand up to heat and humidity all summer long and are easy to care for. I highly recommend them! Here are some "can't miss" annuals for your summer garden:
1. Geraniums. Geraniums, more accurately known as Pelargoniums, are showy, fragrant, easy-care annuals which belong in every garden! They are equally at home in garden beds or in containers. Though extremely hardy, geraniums require rich, well-drained soil and should be dead-headed regularly to keep the flowers coming back and the plant bushy. They thrive in sun but tolerate some shade and are heavy feeders, so fertilize on a regular basis. These beauties can even be brought inside. Placed near a sunny window, they will continue to flower for you all through the winter.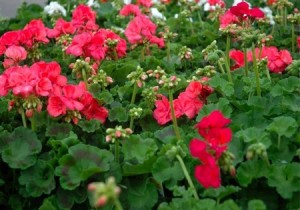 2. Tuberous Begonias. The upright forms of tuberous begonia make wonderful bedding plants; the pendulous ones look magnificent in hanging pots. Even better, tuberous begonias perform wonderfully well all season long in shady spots, one of the rare showy annuals which tolerates shade. Whether in-ground in your garden or in hanging baskets or planters, tuberous begonias need to be fertilized every 3 weeks. Also, pick off spent blooms and you'll have continuous flowering from spring through fall. If you like, at the end of the growing season you can dig up the tubers, dry them, store them in a cool dark place and then plant them again next spring.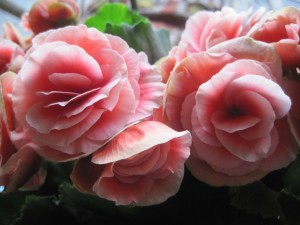 3. Lantana. Lantanas have only recently become readily available in the Northeast and Midwest but they are a workhorse plant that I have come to love. They always have a place in my garden! They are beautiful, come in a wide variety of colors (including some variegated varieties) and are incredibly easy to care for. They do well in sun but also tolerate shade and attract both butterflies and hummingbirds to your garden. Unlike some other annuals, lantana do not require constant fertilizing (fertilize in the spring and then again in mid-summer) but do deadhead frequently to encourage constant flowering.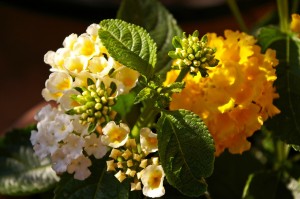 4. Marigolds. There's no annual more cheerful or easier to grow than a marigold. Marigolds are among the most popular of annuals because they are easy to grow, come in bright, beautiful colors and actually can help to repel certain garden pests, like nematodes, which can attack vegetable plants. The most common marigold varieties are African or French. Marigolds love sun and lots of heat. Plant in well-drained soil, fertilize monthly and you will soon have a bumper crop of stunning flowers in varying shades of orange, yellow and cream. Marigolds make gorgeous bouquets which also dry beautifully and, of course, some marigold petals are edible and can be used to add flavor to salads and stir fry dishes.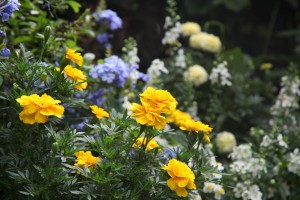 5. Cosmos. I just love cosmos and they are about as easy to grow as it gets. Found in vibrant shades of pink, rose, orange and yellow, they also come in a lovely bright white. Depending upon the specific variety, cosmos will grow anywhere from 1 to 4 feet tall and the taller varieties will need staking. Deadhead regularly but be careful not to overwater cosmos. Cosmos like dry soil and can be prone to powdery mildew so make sure there is constant airflow where you plant your cosmos. The taller varieties look best in the back of your garden bed and go wonderfully well with phlox, delphinium, daisies and foxgloves. Dwarf cosmos varieties are stunning in pots and planters.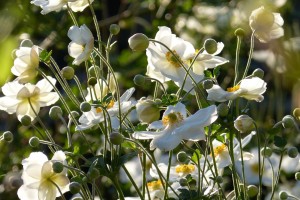 Make sure to include at least some of these annuals in your garden this summer. You'll be rewarded with beautiful flowers all season long.