You've taken the plunge. (No pun intended!) You've finally built the pool your family has been wanting for years. But, something seems to be missing. Something which will make "pool times" with family and friends even better. And what's missing is a pool house or cabana. Here's why:
1. It's the Perfect Place To Entertain. Growing up, our family had a pool and I remember that during the summer friends and family were showing up poolside from morning through night. And, while my parents were happy to play host, my mom wasn't exactly crazy about the non-stop parade of pool-drenched kids who kept parading through our house! That's why a pool house makes so much sense. It keeps the party outside so that your guests will not need to come into your home to get food, drinks or to change.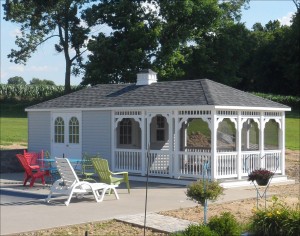 2. A Pool House Gives You Extra Storage Space. In the winter, a pool house is the perfect spot to store all of your pool and garden furniture. It keeps everything safe and secure and close to where you'll want it when spring rolls around again.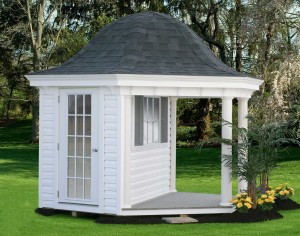 3. A Pool House Is A Great Place To Workout. Putting your workout equipment in the pool house saves space in your home, gives you some privacy and allows you to enjoy the pool house year-round.
4. A Pool House Can Also Be A Guest House. If you have the space and the budget, a pool house with a bedroom and bath makes a great guest house. You'll have all of the benefits of having your guests close by yet everyone can also enjoy some privacy.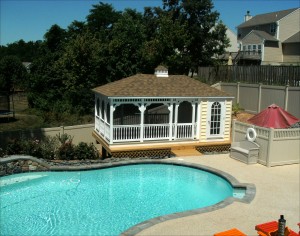 Pool houses and cabanas make a great addition to any home and, at Fifthroom.com we have a wide variety of shapes and styles and can also customize any of them to suit your specific needs. Go ahead! Dive in.