Ok. It's that time of year again. Weddings, lots of them, and that means wedding presents that you need to buy (lots of them!) You could do the expected thing — go to the bridal registry and order that breadmaker the couple "thinks" they will use (they never will) or you could give the happy couple something out of the ordinary they will absolutely love. Like . . .
A pair of Adirondack chairs. Everybody, absolutely everybody, loves Adirondack chairs. They're classic, comfortable and colorful. At Fifthroom.com we have lots for you to choose from — in cedar, in cypress, in pine and in easy-care (and colorful) polywood. Every time the couple sits down to relax in their beautiful chairs they will think of you and they'll also think . . ."Thank God these nice people didn't buy us another breadmaker."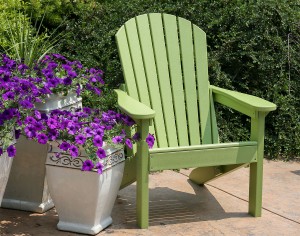 How about a bistro set? Whether the new couple is moving into a condo or buying a new home, a bistro set is the perfect "Table for 2." We've got bistro sets in wicker, cedar, teak and polywood in a wide variety of styles, one of which is sure to be totally perfect for the bride and groom.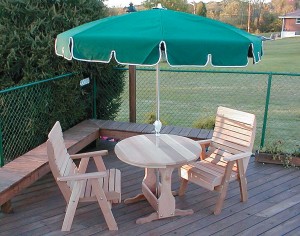 Everybody loves hammocks! Hammocks are especially "in" right now and what a practical (yet romantic) gift for a special couple. Our hammocks are built to last season after season and can be hung between a couple of favorite trees or on our sturdy hammock stands.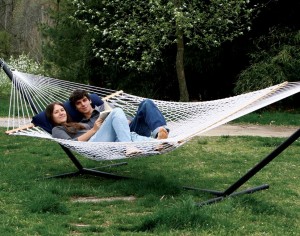 A birdfeeder for the love birds. A birdfeeder is a special gift which gives pleasure all year round. For nature-loving couples, there can be nothing lovelier than the site of local birds feeding at a very special birdhouse, like our Mayfield Painted Gazebo Birdfeeder. Constructed from pressure-treated wood, this birdfeeder is durable, yet elegant, and will be a favorite stop for feathered friends 12 months of the year.
Last but not least, how about some fun and games? Croquet is great fun. It's a little like golf but without all of the pressure You just can't take it too seriously and that's why it's the perfect backyard game to play with friends. Croquet, which was invented by the Brits in the 19th century, is suddenly chic again and that makes it a perfect wedding gift.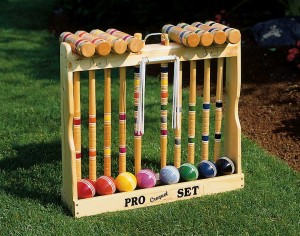 Make yours the wedding gift the bride and groom remember and enjoy for years to come with something special from Fifthroom.com.