People have just become crazy about Halloween. What's not to like? It takes place in the fall when the weather is still nice, you get to put on costumes (or not) and it's All About The Candy!
1. The Invitations. A great invitation is a must for your Halloween party since it sets the tone for what will follow. There are so many options these days: e-vites, downloadable/printable invites or a more traditional printed invitation. Make sure your invitation includes the following: date, time, location, the theme if there is one, and specify whether costumes are optional or required. If your plans include any elaborate party contests or other fun activities include that information as well.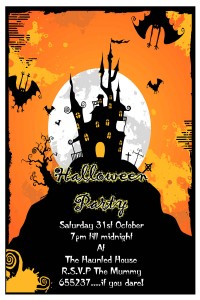 2. The Location. Will your party be held indoors, outdoors or at a location which is not your own home? Inquiring minds will want to know. If outdoors, make sure you have lots of great lighting, great seating and ways to keep your guests warm if the night turns chilly.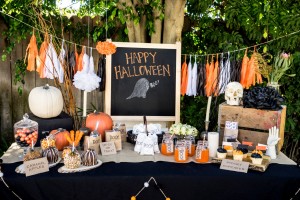 3. The Theme. To theme or not to theme? There are good reasons on both sides of the question. On the upside, a theme makes it easier to plan decor, attire and even food. It's also easy to plan games and contests around a specific theme. Some fun themes include: Fictional Characters, Evil Clowns, Zombies or Famous Movie Monsters. On the other hand, a themed party does limit the creativity of both host and guest and eliminates some of the "surprise factor" when it comes to costuming.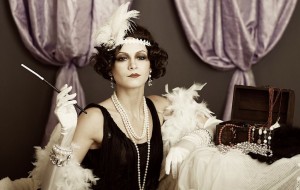 4. The Food. While candy is an important part of any Halloween party, don't forget to provide some Halloween-themed "real food," too. You can get creative and still stay within your budget with a menu that includes things like: mini pumpkin shaped cheese balls, "mummy" pot pies or "bony" breadsticks! A few candy corn jello shots are fun, too.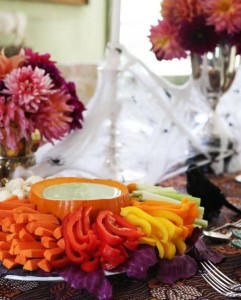 5.  The Entertainment. Bring on the fun and games! You can get elaborate with either a scavenger or treasure hunt or keep things a bit simpler. Costume contests are a must and you could also host an in-house Murder Mystery at your Halloween party. Have clues planted throughout the house and let your guests play detective! This takes a bit of pre-planning, but is well worth the effort.
Halloween is a great holiday with lots of entertainment opportunities for adults and children alike. Start planning now to pull all the pieces together to create a Halloween party your guests will be talking about for months to come!