If you and your family are hosting "Game Day" for your family and friends, the pressure is on. While it's fun to actually be at the game, sometimes it's even better to be home, on the couch with friends and family. A great game day takes planning and here are some ways that you can be a big winner, along with your team.
1. Seating. The average football game lasts over three hours so make sure you have comfortable seating for your guests and plenty of it. Some folks are happiest on a couch or love seat, others prefer chairs. And, make sure you have comfortable chairs, not hard backed chairs, that are better in the dining room than in the family room.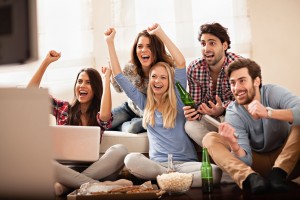 2. Food, Part I. It's mostly about the game but the food is also very important. Don't make your guests search for snacks. Make sure munchables are at-the-ready. The coffee table is the perfect place for chips, pretzels, popcorn, nachos, veggies and other ready-to-eat-no-utensils-required snacks.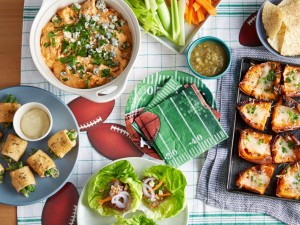 3. Food, Part II. If you're serving dinner at half-time or after the game, it's best to be prepared. If you are planning on ordering food to be delivered (pizza, Chinese, etc.) remember that lots of other folks may be planning on doing the exact same thing so be prepared to order ahead of time (online ordering makes this very easy) so that food is served when you want it. If you are cooking and still want to enjoy the game yourself, think about a menu which allows you to prepare the main dish ahead of time, like pasta. If you're grilling (a perfect game day dinner!) keep it simple with options like burgers, hot dogs or chicken.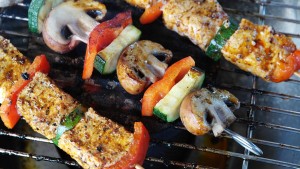 4. Drinks. Everybody gets thirsty watching the game (cheering the team on, yelling at the refs, etc.) so you will need plenty of beverages, both hard and soft. Make sure you are well-stocked. And what separates your living or family room from a frat house when it comes to serving drinks? Real glasses! It make be a bit more work at the end of the day but, it's a nice touch. Also, remember not everybody likes beer so, for the non beer drinkers, have wine, water and sodas on hand in a spot that's very convenient for your guests.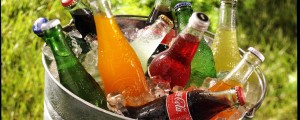 5. The Extras. Now that you have seating, food and drink handled, you can think about a few extra-special touches like team colors, a team mascot (your dog will look just great in a team color-appropriate bandana!) or even a few footballs for your gang to toss around at half-time. You've done the planning. Now sit back and enjoy. Go Team!