After weeks of waiting, spring has finally arrived! Tons of gardeners are looking forward to planting new gardens and flower pots. Are you interested in spicing up your yard with some different planters? If so, then you've come to the right place! Here are five planters that would spice up your yard, and match your personal planter style, too.
Tiered Plant Stand: A tiered plant stand is a great way to display multiple plants in one setting. The tiered shelves allow your plants to get plenty of sun. It's also a space saver for your yard!
Raised Garden Planter: Raised beds have become popular in the gardening world. A raised garden planter is no exception. Providing an easier way to maintain your plants while adding style to your home, the raised garden planter may be right for you.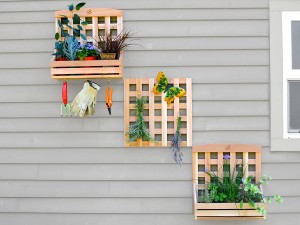 Trellis Caddy Set with Lattice: This adorable and fairly small set is the perfect way to save space, and decorate your home at the same time! Use it to hold small planters, and hang your gardening tools on it, too.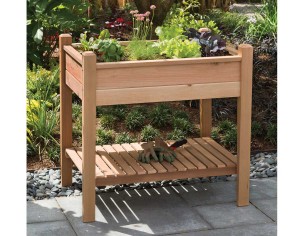 Elevated Planter: The elevated planter is tall enough to reduce straining your back, eliminating the need of bending down while planting. This exceptional way to display your plants looks good in any yard, and serves as a great planting alternative, as well.
Planter Bench: Do you want to add something more to your garden than just a planter? Maybe a planter bench would be the solution to that. Plant your flowers first, then sit on the bench for a rest!